Art of communication
Paper art can be traced back to Japan, where it originated over a thousand years ago. From complex paper cutting to book carving, this is an ever expanding area of design that is hardly talked about. These intricate paper designs grace museums and exauhibitions throughout the world and is becoming yet another exciting medium of expression for many designers. Some of the artists featured here use simple materials, such as A4 printing papeel, while others resort to unexpected materials, such as actual books, as their prime materials. In this article, we'll take a look at 13 remarkable artists and showcase their truly amazing pieces of paper art.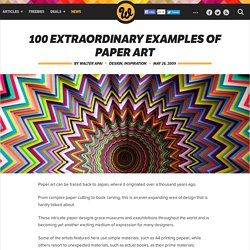 Llevo años viendo e intentando hacer buenos Christmas desde que empecé en esta profesión, pero, os confieso, que la felicitación de Navidad de Leo Burnett: "DONA SIN PIEDAD" me ha dejado sin palabras. Bajo el sugerente claim: "Haz el bien, haciendo el mal" los creativos del lápiz negro nos demostraron que se puede hacer una felicitación navideña sin recurrir a la lagrimita tonta, los buenos deseos de siempre y el manido Papá Noel. Dona sin piedad es una felicitación navideña interactiva, con un concepto potente y que consiguió generar viralidad entre las agencias de publicidad y curiosos con un objetivo muy claro: hacer el bien. Para mí, un campañón en toda regla.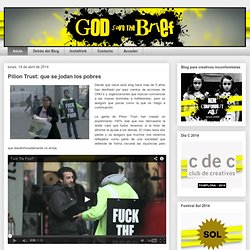 God save the Brief
» Guerilla advertising/design goodness - advertising and design blog
www.espressionidigitali.it
Amazing 3D Street Art Paintings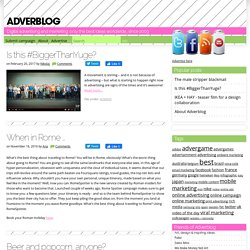 Kusmi Tea – The beauty of blends This campaign for Kusmi Tea created by French agency Quai Des Orfevres is simply beautiful. The campaign consists of 3 spots, each film representing one of the Kusmi Tea blends : Sweet Love, BB Detox and Prince Wladimir. Read more… File under: advertising, best, Kusmi Tea, Quai Des Orfevres
We hope you, like over 110,000 other ad professionals throughout the world, enjoy visiting Bestadsontv.com regularly to check out the very best and latest advertising in all mediums being produced worldwide. Become a BestAdsPRO member NOW BestadsPRO Membership is only US$30 per year (less than US$3 per month) which gives you: * Full access to the bestads Members Directory - you can now view the profile pages of over 110,000 members throughout the world, and contact them directly via their email address. Great for contacting long lost colleagues!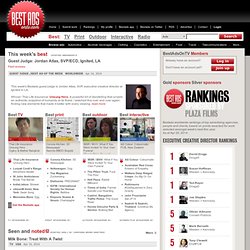 Visual content marketing: 9 mosse per conquistare il cuore del lettore MARKETING Il visual content marketing carica simbolicamente l'oggetto visivo e agisce sulle emozioni di chi l'osserva. Una marca non deve spiegare, ma ... 18 gennaio 2014 by Emanuela Goldoni