♥ Fotografia
Online image editor pixlr free - fix photos direct in your browser. The Photojojo Store! Cordito Keep all of your cords and phone accessories in one fancy, rolled up package.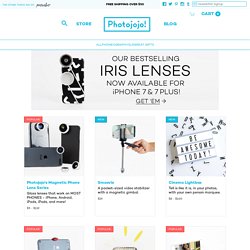 More → Beautiful Planet - Oh I so want to go to the ISS! Indian Ocean Maldives "The sunny side of life" is a catchphrase used to attract tourists to the Maldive Islands.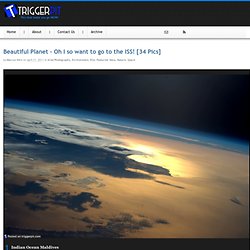 Well it certainly looks heavenly from the ISS. Time to order a large drink, you know, one with a lot of fruit and a little umbrella, then stretch out on a hammock and just enjoy life, watching what I can only imagine a marvelous sunset. Image Credit: NASA/ESA, Russian Federal Space Agency, Maxim Suraeva and Oleg Kotov I for one am very pleased that the astronauts on the ISS (heroes in my humble opinion) keep sharing images of our beautiful planet with the rest of us. Fine art and commercial photography / c h r o m a s i a / Blackpool, UK.
The Photojojo Store! - the Most Awesome Photo Gifts and Gear for Photographers. Photography tree. 70 Cutie Baby Animals Bring You a Good Mood. Cuteness is usually characterized by some combination of infant-like physical traits, especially small body size with a disproportionately large head, large eyes, and round and softer body features.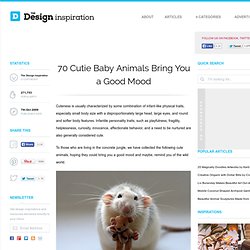 Infantile personality traits, such as playfulness, fragility, helplessness, curiosity, innocence, affectionate behavior, and a need to be nurtured are also generally considered cute. To those who are living in the concrete jungle, we have collected the following cute animals, hoping they could bring you a good mood and maybe, remind you of the wild world. Worth1000 Home.
Big Picture / Photographer's Paradise - Arts, Glamour, HDR, Animals, Nature, Places, & News Pictures. Graphobit's Blog. Nikonistas.com. Celebr8lifephotography.com.
Ideas
Image Browsers. Edicion. Tutoriales y tips. Why Choose Us? | flying photo school. Fotografos.
---