♥ Fotografia
Cordito Keep all of your cords and phone accessories in one fancy, rolled up package. More →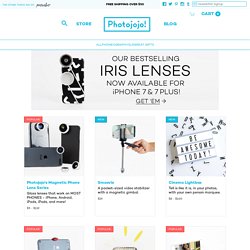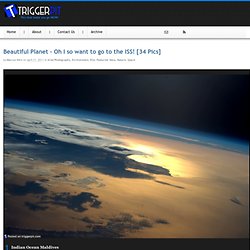 Indian Ocean Maldives "The sunny side of life" is a catchphrase used to attract tourists to the Maldive Islands. Well it certainly looks heavenly from the ISS. Time to order a large drink, you know, one with a lot of fruit and a little umbrella, then stretch out on a hammock and just enjoy life, watching what I can only imagine a marvelous sunset. Image Credit: NASA/ESA, Russian Federal Space Agency, Maxim Suraeva and Oleg Kotov I for one am very pleased that the astronauts on the ISS (heroes in my humble opinion) keep sharing images of our beautiful planet with the rest of us.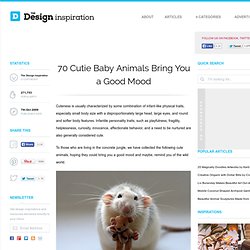 Cuteness is usually characterized by some combination of infant-like physical traits, especially small body size with a disproportionately large head, large eyes, and round and softer body features. Infantile personality traits, such as playfulness, fragility, helplessness, curiosity, innocence, affectionate behavior, and a need to be nurtured are also generally considered cute. To those who are living in the concrete jungle, we have collected the following cute animals, hoping they could bring you a good mood and maybe, remind you of the wild world.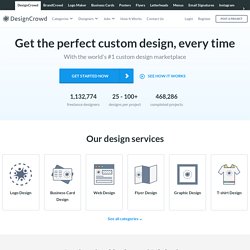 Adv. Effects Picture of the Day: January 17, 2014 Posted 15 minutes ago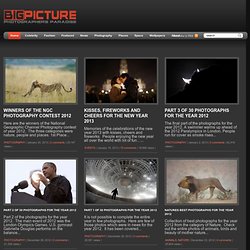 Winners Of The NGC Photography Contest 2012 Here are the winners of the National Geographic Channel Photography contest of year 2012. The three categories were nature, people and places. 1st Place... Kisses, Fireworks And Cheers For The New Year 2013 Memories of the celebrations of the new year 2013 with kisses, cheers and fireworks.
Graphobit's Blog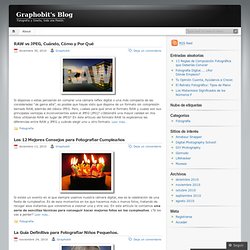 RAW vs JPEG, Cuándo, Cómo y Por Qué Si dispones o estas pensando en comprar una cámara reflex digital o una más compacta de las consideradas "de gama alta", es posible que hayas visto que dispone de un formato sin compresión llamado RAW, además del clásico JPEG. Pero, ¿sabes para qué sirve el formato RAW y cuales son sus principales ventajas e inconvenientes sobre el JPEG (JPG)?
Celebr8lifephotography.com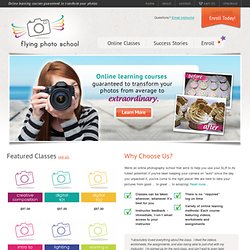 Why Choose Us? | flying photo school
We're an online photography school that aims to help you use your SLR to its fullest potential! If you've been keeping your camera on "auto" since the day you unpacked it, you've come to the right place! We are here to take your pictures from good ... to great ... to amazing! Read more...