Editeurs
Home
SlashKey - Home
ngmoco:)
Sign In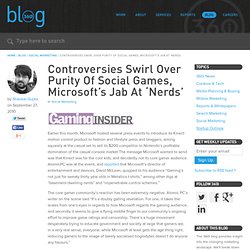 Controversies Swirl Over Purity Of Social Games, Microsoft's Jab At 'Nerds' « Digital Connections – 360i Blog, Digital Marketing Agency
Earlier this month, Microsoft hosted several press events to introduce its Kinect motion control product to fashion and lifestyle press and bloggers, aiming squarely at the casual set to sell its $200 competitor to Nintendo's profitable domination of the casual console market.The message Microsoft wanted to send was that Kinect was for the cool kids, and decidedly not its core gamer audience.
One of the Internet's greatest success stories in 2010 can be found in a former potato chip factory on Vermont Street in Potrero Hill. This is the original office of Zynga, the S.F.-based creator of online "social" games — FarmVille, a simple application in which participants plant and harvest crops, is the company's best-known product — that in three years has gone from scrappy startup to the toast of Silicon Valley.
FarmVillains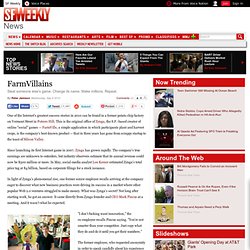 Zynga's Secret To Success: Steal Great Ideas!
farmville.com's Site Profile