Portable Freeware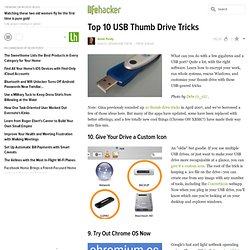 SExpand What can you do with a few gigabytes and a USB port? Quite a lot, with the right software. Learn how to encrypt your work, run whole systems, rescue Windows, and customize your thumb drive with these USB-geared tricks. Photo by Debs (ò‿ó)♪.
The Portable Freeware Collection • Moderator Control Panel • Login
The Portable Freeware Collection • Index page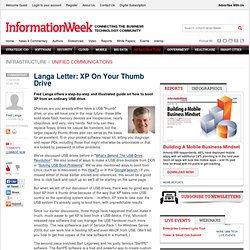 Fred Langa offers a step-by-step and illustrated guide on how to boot XP from an ordinary USB drive. Chances are you already either have a USB "thumb" drive, or you will have one in the near future--these little solid-state flash memory devices are inexpensive, nearly ubiquitous, and very, very handy. Not only can they replace floppy drives for casual file transfers, but the larger capacity thumb drives also can serve as the basis for an excellent, fit-in-your-pocket software repair kit, letting you diagnose and repair PCs, including those that might otherwise be unbootable or that are locked by password or other problems. We've discussed USB drives before in "What's Behind The USB Drive Revolution". We also looked at ways to make a USB drive bootable from DOS in "Solving USB Boot Problems".
USB Drives | Langa Letter: XP On Your Thumb Drive | January 23, 2006