San Francisco Area Museums
Randall Museum
The History San Francisco, California - The Haight-Ashbury Homepage
Best Cheap Eats In San Francisco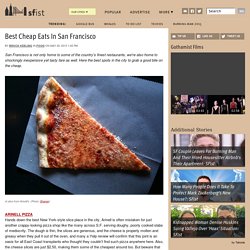 San Francisco is not only home to some of the country's finest restaurants, we're also home to shockingly inexpensive yet tasty fare as well.
San Jose Museum of Quilts and Textiles
Children's Discovery Museum of San Jose
Berkeley Natural History Museums
Phoebe A. Hearst Museum of Anthropology
Berkeley Art Museum and Pacific Film Archive
UC Botanical Garden at Berkeley ::: Sections
This worldwide collection features plants of documented wild origin from nearly every continent, with an emphasis on plants from Mediterranean climates (California, Mediterranean Basin, Australia, South Africa, and Chile). The arrangement of the outdoor collections is primarily geographic by continent of origin or by region including Asia, Australasia, California, Eastern North America, Mediterranean, Mexico/Central America, New World Desert, South America, and Southern Africa. The Garden holds one of the largest and most diverse collections in the United States.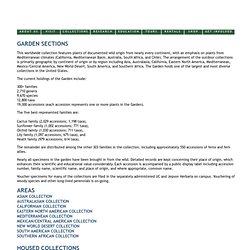 Oakland Museum of California
Chabot Space & Science Center | East Bay Area - Oakland CA
Oakland Aviation Museum
Bay Area Discovery Museum
Steinhart Aquarium
Museum of Craft and Design
YBCA | Yerba Buena Center for the Arts
Home | Contemporary Jewish Museum
Museum of the African Diaspora