San Francisco Area Museums
The San Francisco Arts Commission and the announce the installation of Windswept, a wind-driven kinetic façade by Charles Sowers. Consisting of over 500 freely rotating directional arrows, Windswept transforms a blank wall into a large-scale observational instrument that reveals the complex interactions between the wind and the environment. The artwork was funded by the Art Enrichment monies generated by the San Francisco Public Utilities Commission's capital projects. Come visit Riding the Rails, the Museum's scale model of a caboose. Children can climb on it and pretend to be riding the rails. Also open is an urban rail exhibit with models of San Francisco landmark buildings where visitors can guide model trains on railroad tracks.
Randall Museum
The History San Francisco, California - The Haight-Ashbury Homepage
Best Cheap Eats In San Francisco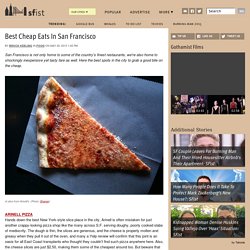 San Francisco is not only home to some of the country's finest restaurants, we're also home to shockingly inexpensive yet tasty fare as well. Here the best spots in the city to grab a good bite on the cheap. A slice from Arinell's. (Photo: Shanan ) ARINELL PIZZA Hands down the best New York-style slice place in the city, Arinell is often mistaken for just another crappy-looking pizza shop like the many across S.F. serving doughy, poorly cooked slabs of mediocrity.
San Jose Museum of Quilts and Textiles
Children's Discovery Museum of San Jose
Berkeley Natural History Museums
The Jepson eFlora initially parallels the second edition of The Jepson Manual, Vascular Plants of California, which is the work of 300 authors and editors being published by the University of California Press. The eFlora includes all of the taxonomic treatments of the print Manual and has in addition treatments for taxa that were excluded from the print Manual because of doubts about naturalization status. Interactive distribution maps linked to specimen data from the Consortium of California Herbaria are included. Words that were abbreviated to save space in the print Manual have been expanded. Keys are linked to the treatments to which they refer.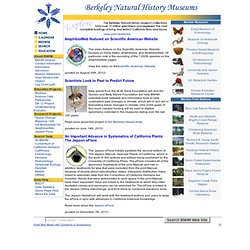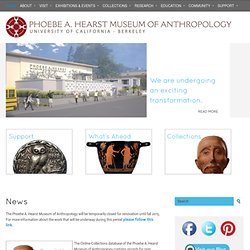 The Phoebe A. Hearst Museum of Anthropology will be temporarily closed for renovation until fall 2015. For more information about the work that will be underway during this period please follow this link.
Phoebe A. Hearst Museum of Anthropology
Berkeley Art Museum and Pacific Film Archive
UC Botanical Garden at Berkeley ::: Sections
This worldwide collection features plants of documented wild origin from nearly every continent, with an emphasis on plants from Mediterranean climates (California, Mediterranean Basin, Australia, South Africa, and Chile). The arrangement of the outdoor collections is primarily geographic by continent of origin or by region including Asia, Australasia, California, Eastern North America, Mediterranean, Mexico/Central America, New World Desert, South America, and Southern Africa. The Garden holds one of the largest and most diverse collections in the United States.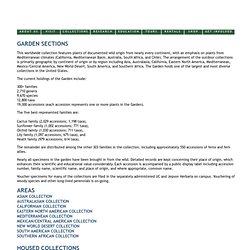 Oakland Museum of California
Chabot Space & Science Center | East Bay Area - Oakland CA
Oakland Aviation Museum
Bay Area Discovery Museum
Steinhart Aquarium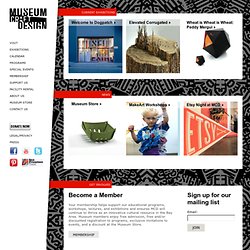 Museum of Craft and Design
Welcome! Thanks for visiting our website to learn more about the Museum of Craft and Design's history and mission and to explore the latest details about our upcoming programs and exhibitions. You'll also find an archive of our past exhibitions, plus additional content available on our YouTube channel. Join MCD! Become a part of our growing community of like-minded people who share an interest in contemporary craft and design. As a member your support helps us present ground breaking pop-up exhibitions, lectures, and programs.
YBCA | Yerba Buena Center for the Arts
Home | Contemporary Jewish Museum
Museum of the African Diaspora
Calendar Press Room Contact