Project tecniques
You are not a Software Engineer. You do not build skyscrapers.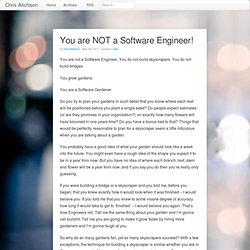 You are NOT a Software Engineer! - chrisaitchison.com
What is a Gantt chart?
More than just a chart, a Gantt Chart is a UI used to model tasks with interdependencies to show how a project fits together.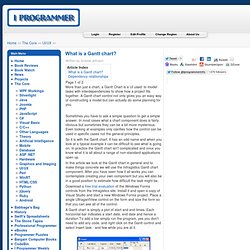 Cucumber - Making BDD fun
10 way to Improve Your Software Development Process!
1) Less people in meetings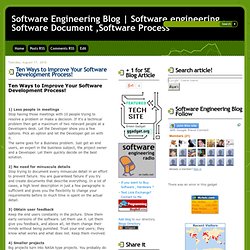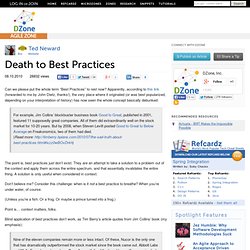 We Recommend These Resources Can we please put the whole term "Best Practices" to rest now?
Death to Best Practices
In the current market it becomes more and more likely that developers in the same team will not be in the same physical location.
Things you need to know before doing distributed pair programming