Confección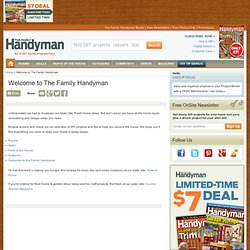 Unfortunately we had to shutdown our sister site, Fresh Home Ideas. But don't worry; we have all the home repair, remodeling and design ideas you need. Browse around and check out our selection of DIY projects and tips to help you around the house. We hope you'll find everything you need to keep your home in tiptop shape. Or if all that work's making you hungry, find recipes for every day (and every occasion) at our sister site, Taste of Home
As an etsy seller, I personally don't think it's unethical to list an item in any blog post (even a DIY one,) as long as the link takes you back to the item listing, and/or the creator is given credit. This one just happens to have been deactivated, maybe because the seller did it, or it's possible etsy did.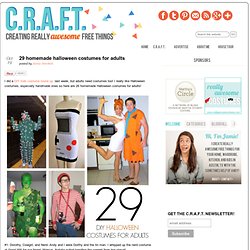 29 Homemade Halloween Costumes (for adults) |
This tutorial is not only for fabric labels but for printing on fabric for any project from your home printer and all from things that you probably already have in your pantry!!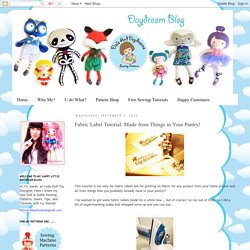 * Dolls And Daydreams - Doll And Softie PDF Sewing Patterns: Fabric Label Tutorial: Made from Things in Your Pantry!
shwinandshwinarchive
1-Minute-DIY: Van shawl naar gedrapeerd rokje
Alina's Adventures sew everything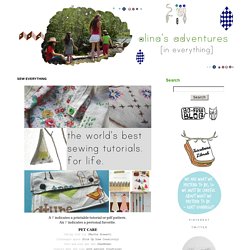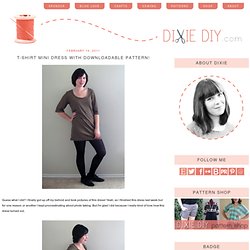 Guess what I did?
T-Shirt Mini Dress with Downloadable Pattern!