KNITTING/CROCHET
Get flash to fully experience Pearltrees
There's something about the Do-It-Yourself mentality that just appeals to us here at Babble.
Cast on Please note - all of the Cast Off tutorials (incl. kitchener stitch) can now be found here . You are welcome to download and use these tutorials.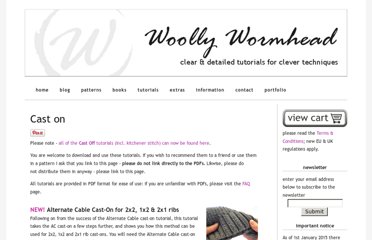 DROPS pattern library contains patterns, and it keeps growing every day! The DROPS designers want you to see how these different techniques will look when applied to a knitting or crochet project. This is a very useful tool when you are looking for inspiration for own designs.
Last week I scored a bunch of pillows 2 for 6$ and I thought it would be fun to have some pretty pillows. These were so easy to make that I made an entire pillow case while talking to my MIL about the father's day lunch plans (it was only a 10 minute conversation) nice right? Any ways, ever since I made these six I've been envisioning many more pillow cases in my future, you know say for all the holidays, parties, seasons. The next WILL be Harry Potter themed eeek I'm so excited I just need to find a second to make them.