Geeky Things
Google 'secrets'
A simple smiley This is a list of notable and commonly used emoticons or textual portrayals of a writer's mood or facial expression in the form of icons. The Western use of emoticons is quite different from Eastern usage, and Internet forums, such as 2channel, typically show expressions in their own ways. In recent times, graphic representations, both static and animated, have taken the place of traditional emoticons in the form of icons.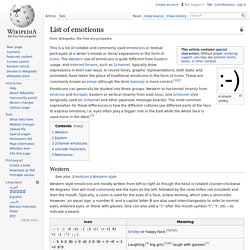 Protesting In C
Login
Katter är ett djur som nästan alltid får ströva fritt eftersom att katten är ett djur som mår bra av att få vistas utomhus och leva sitt liv lite som den vill för att må bra och trivas i ditt hem och hushåll. Därför är det också viktigt att man har ett katthalsband på katten ifall att den skulle komma för långt bort från hemmet och inte hitta tillbaka, då kan man fästa sitt namn och nummer i katthalsbandet så att den som hittar den kan kontakta dig så att ni kan hämta hem henne eller honom till er igen. Det är också bra att ha katthalsband om din katt strövar in på områden där den inte bör vara eftersom att då förstår markägaren eller husägaren att det inte är en vild eller herrelös katt utan att han eller hon har en husse eller matte som kan komma och hämta den och tar hand om den.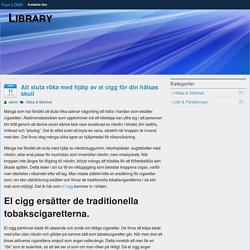 Hello guys!! After some well deserved vacations, here we are, back online. The site is now cloud based and there have been many changes to the code. As a result, you might see some weird glitches here and there. We'll do our best to have everything working smoothly as soon as possible so please bear with us. The guys from the site staff are already back, please take a moment to visit our forums and say hello.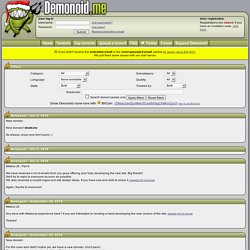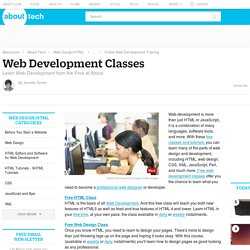 Free Web Design and Development Classes
Web development is more than just HTML or JavaScript, it is a combination of many languages, software tools, and more. With these free classes and tutorials, you can learn many of the parts of web design and development, including HTML, web design, CSS, XML, JavaScript, Perl, and much more. Free web development classes offer you the chance to learn what you need to become a professional web designer or developer.
Free HTML Class (Weekly)
Instructor: Jennifer Kyrnin Sign Up Now HTML is the language of the web, and by learning to write HTML, you will learn how to write web pages. This class will teach you how to read and write HTML4 and HTML5—the latest version of the HTML specification. This class will cover: Differences between HTML4, HTML5, and XHTMLBasic HTML tags and attributes needed to write a web pageNew HTML5 tags and attributes you can use right now on web pagesTags for displaying: textlinksimagesliststablesframesformsAnd best practices for building web pages with HTML4 and HTML5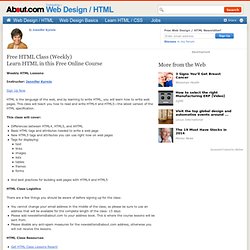 How to Enable the New Facebook Timeline NOW
Flexi Line
Curvy is a HTML5 puzzle game using the canvas element. Just rotate the tiles so that like colors connect. Modernizr tells me you don't have canvas support in your browser. Sadly, this game uses technology that's only in browsers with HTML5 support. We've tested Chrome 12, Firefox 4 and Opera 11.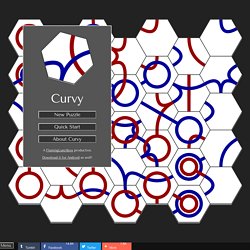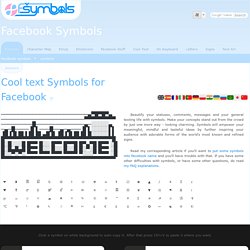 Beautify your statuses, comments, messages and your general texting life with symbols. Make your concepts stand out from the crowd by just one more way - looking charming. Symbols will empower your meaningful, mindful and tasteful ideas by further inspiring your audience with adorable forms of the world's most known and refined signs. Read my corresponding article if you'll want to put some symbols into Facebook name and you'll have trouble with that. If you have some other difficulties with symbols, or have some other questions, do read my FAQ explanations. Open yourself to a freedom of expression with text emoticons.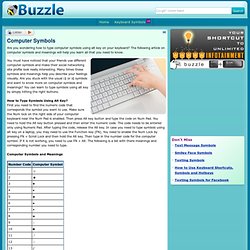 Are you wondering how to type computer symbols using alt key on your keyboard? The following article on computer symbols and meanings will help you learn all that you need to know. You must have noticed that your friends use different computer symbols and make their social networking site profile look really interesting. Many times these symbols and meanings help you describe your feelings visually.
Computer Symbols
Everything You Need to Know About the New Facebook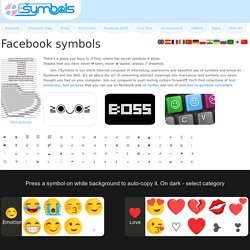 ᒥ There's a place you have to find, where the secret symbols shine. ᒣ ᒪ Shapes that you have never seen, never tasted, always dreamed. ᒧ Join ℱṦymbols in our silent Internet conquest of interesting, expressive and beautiful use of symbols on facebook and the Web. It's all about the art of converting abstract meanings into marvelous text symbols you never thought you had on your computer. Join our conquest to push texting culture forward❣ You'll find collections of text emoticons, text pictures that you can use on Facebook and on Twitter and lots of cool text-to-symbols converters.
What Does "Jailbreak" Mean? ‹ HotTips!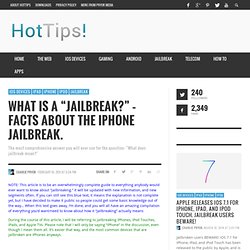 NOTE: This article is to be an overwhelmingly complete guide to everything anybody would ever want to know about "jailbreaking." It will be updated with new information, and new segments often. If you can still see this blue text, it means the explanation is not complete yet, but I have decided to make it public so people could get some basic knowledge out of the way… When this text goes away, I'm done, and you will all have an amazing compilation of everything you'd want/need to know about how it "jailbreaking" actually means So many people enjoy using their phones for a variety of purposes. Some just use their phones for calling, others text too.