E-marketing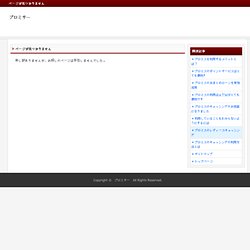 L'incroyable carte interactive d'Audi pour analyser l'état mental des conducteurs ! | Mdelmas.net | innovations marketing & idées originales de communication
Analyser l'état mental des conducteurs en temps réel ! Afin de promouvoir la nouvelle Audi A6 et ses systèmes intelligents qui permettent d'analyser la route et d'anticiper les situations pour le conducteur, l'agence AKQA a mis au point un dispositif impressionnant : une carte interactive permettant de connaître l'état de la route en temps réel sur tout le territoire américain .
Doom "Wall of Shoes"
L'excellente opération de Volkswagen sur Twitter pour promouvoir la nouvelle Polo
Une utilisation marketing de Twitter très originale ! Afin de faire une entrée triomphante sur , un a été spécialement créé pour l'occasion.
Volkswagen - Polowers case
PUB très drole Mac vs PC lol
KIA_Lancement de la nouvelle cee'd : cee'd_attack
LEGO Builders of Sound - Barrel organ - Documentary
Le classement des 20 fan pages en langue française les plus visitées (source Socialbakers) enregistre une nouvelle entrée fracassante : Milka prend la 3 e position et détrône M&M's France qui quitte le top 3. Ces mouvements se font au détriment de Peugeot, qui avait effectué un retour dans le classement en début d'année.
Au-delà du nombre de fans, quel degré d'engagement des communautés de marque sur Facebook ?
La Personnalité Marketing de l'Année 2012 (1/10)
Voici, en première semaine, le portrait de Manuel Berquet-Clignet , le directeur marketing de Coca-Cola France. Les neuf autres nominés à l'édition 2012 de la Personnalité de l'année 2012 seront tour à tour présentés sur le net (retrouvez dans Marketing Magazine du mois de mars les dix personnalités en lice).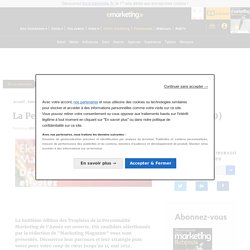 Henkel Actualités sur le groupe
Les 9 niveaux d'engagement sur Facebook