PECS
There are 100+ sets of that I used to design curriculums for children ages 3-9 and 6-10. However, I use most of them up through to high school students and many with adults. See the left-hand menu for the current list of sets available.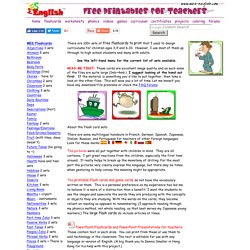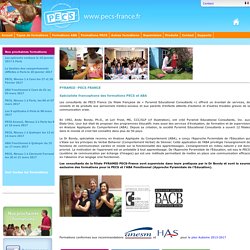 Les consultants de PECS France (la filiale française de « Pyramid Educational Consultants ») offrent un éventail de services, de conseils et de produits aux personnels médico-sociaux et aux parents d'enfants atteints d'autisme et d'autres troubles graves de la communication orale. En 1992, Andy Bondy, Ph.D., et Lori Frost, MS, CCC/SLP (cf illustration), ont créé Pyramid Educational Consultants, Inc. aux Etats-Unis. Leur but était de proposer des programmes éducatifs mais aussi des services d'évaluation, de formation et de supervision en Analyse Appliquée du Comportement (ABA). Depuis sa création, la société Pyramid Educational Consultants a ouvert 12 filiales dans le monde et s'est fait connaître dans plus de 50 pays.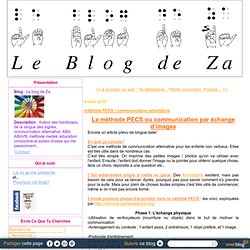 méthode PECS / communication alternative - Le blog de Za
4 mars 2010 4 04 /03 /mars /2010 08:00 La méthode PECS ou communication par échange d'images Encore un article prévu de longue date! En quoi ça consiste? C'est une méthode de communication alternative pour les enfants non verbaux. Elles est très utile dans de nombreux cas.
Forum Autisme - Page d'index