Ways to help country
Meiklejohn Civil Liberties Institute | HUMAN RIGHTS NOW!
Protest.Net: A calendar of protest, meetings, and conferences.
The war against terrorism threatens to be an unending war yet we see little progress in addressing the actual causes of terrorism, violence, and war. Join protests to stop the endless war. We must stop this war and start addressing the real causes of terrorism. Upcoming Events by City: If you're looking for a ride or are driving somewhere, stop by HitchHikers.org.
About Us
The Business of a Better World | BSR | Sustainability, Corporate Social Responsibility Network and Consultancy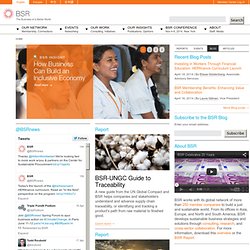 Report A New CSR Frontier: Business and Population Health BSR's new report reveals opportunities for U.S. companies across all sectors to address systemic challenges related to health and wellness by engaging with employees, customers, local communities, suppliers, and the general public. Learn more →