How To
How to make surprise marbled Easter eggs. | NARCISSISM IS NECESSARY. Okay, I've got a confession to make.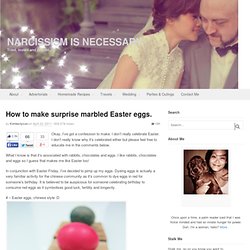 I don't really celebrate Easter. I don't really know why it's celebrated either but please feel free to educate me in the comments below. What I know is that it's associated with rabbits, chocolates and eggs. How To Draw. Awesome milk trick!. The Hipster Home » Blog Archive » How to Make a Tiny Terrarium in a Light Bulb. Ahoy there Hipster Homers!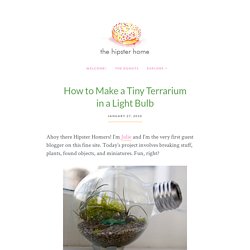 I'm Julie and I'm the very first guest blogger on this fine site. Today's project involves breaking stuff, plants, found objects, and miniatures.
Computer
Sushi-etiquette.jpg (500×791) The Different Types of Pasta: What Kind is on my Plate? Poster_beer_1300.jpg (1300×1733) How to make homemade ice cream in a baggie.
---