England
Mountainbike Scotland Homepage. Mountain Biking In North Yorkshire. Www.phased.co.uk. Muddy Bikes - Mountain Biking & Outdoors Travel Guide & Forum. London Cyclist Blog | Happily cycling in London. Redlands Trails. This week's riding. 30th March 2014 Riders: Richard, Terry & Tim LOMAC to Westhumble Weather: 14°C What promises to be a good ride on a warm, dry day with firm trails and good mates comes to a premature end when my rear wheel starts playing up.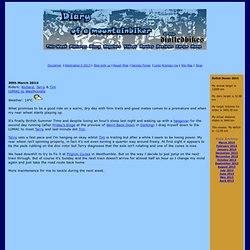 It's finally British Summer Time and despite losing an hour's sleep last night and waking up with a hangover for the second day running (after Friday's binge at the preview of Won't Back Down in Dorking) I drag myself down to the LOMAC to meet Terry and last-minute dot Tim. Terry sets a fast pace and I'm hanging on okay whilst Tim is trailing but after a while I seem to be losing power. My rear wheel isn't spinning properly, in fact it's not even turning a quarter way around freely. Biking - SIMONBARNESdotNET. Muddymoles | XC, Freeride and Downhill mountain bike (MTB) riding in the Mole Valley and Surrey Hills – Box, Leith, Pitch and Holmbury. I want my life back » Other stuff. "it's about more eyeballs" was the passionate refrain from a man with a 'digital vision' and a poor choice in ties earlier in my week.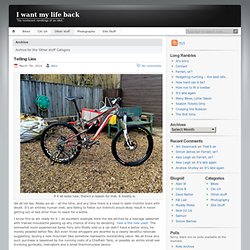 Somebody, who shall spent an eternity in hell, had furnished this 'digital native' with novelty neck wear, a copy of powerpoint and an hour of my time to expound barely-baked theories on exactly how the world was going to work and – if we took his breathless advice – our place within in. Two problems. Cycling News and Bike Reviews for Road Bikes, Mountain Bikes, BMX and More.
---