England
Mountainbike routes in Scotland. From Mountainbike Scotland guide book. Guide book to scottish mountain biking. Mountain bike routes in Scotland.
Mountainbike Scotland Homepage
Mountain Biking In North Yorkshire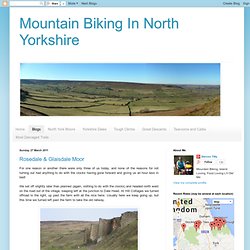 Heavy rain throughout the week and again overnight prior to our ride, followed by a brief but heavy downpour on the morning too, meant that we pretty much knew what to expect from this ride in terms of the conditions under wheel. What we didn't know was quite what the route had in store for us in terms of the terrain. Tony had planned the route and then dropped out, leaving me to guide it, and a quick glance at the map made me think it was pretty much all stuff we had done before.
www.phased.co.uk
Muddy Bikes - Mountain Biking & Outdoors Travel Guide & Forum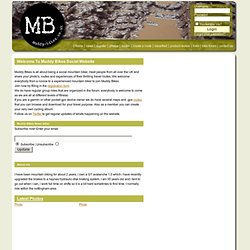 Muddy Bikes is all about being a social mountain biker, meet people from all over the UK and share your photo's, routes and experiences of their thrilling travel routes. We welcome everybody from a novice to a experienced mountain biker to join Muddy Bikes. Join now by filling in the registration form We do have regular group rides that are organized in the forum, everybody is welcome to come as we are all at different levels of fitness.
London Cyclist Blog | Happily cycling in London
Redlands Trails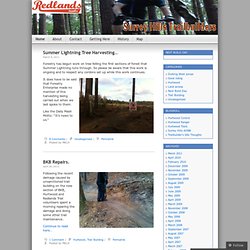 Summer Lightning Tree Harvesting… March 9, 2011 Forestry has begun work on tree felling the first sections of forest that Summer Lightning runs through. So please be aware that this work is ongoing and to respect any cordons set up while this work continues. It does have to be said that Forestry Enterprise made no mention of this harvesting being carried out when we last spoke to them. Like the Daily Mash Motto: "It's news to us."
2nd January 2014 Riders: Richard, Stevo & Jasper Holmbury Hill & Pitch Hill Weather: 9°C The Festive 500 turned out to be a disappointment for me with only one ride and 102 km covered out of the expected 500 so I was keen to start the new year off with a bang. After weeks and weeks of rain a clear, dry day promised at least the illusion of fun as Stevo, me and Jasper met up at an unusually deserted Holmbury YHA car-park. I suppose that is one of the benefits of mid-week riding. But the drive over to Holmbury showed that at least two horseman of the apocalypse had visited over the last few days as there were fallen trees visible along all the main A-roads from Epsom to Westcott with signs of rapid chainsaw action by the local council contractors as well as lakes of rainwater in every dip and depression on the roads.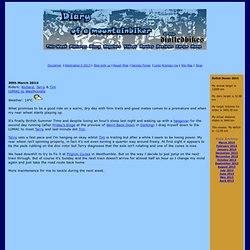 This week's riding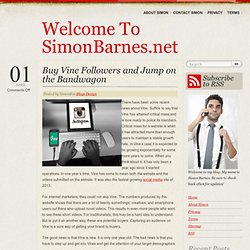 Building relationships and gaining customer trust is all that is necessary to succeed in network marketing. It doesn't Power Lead System reviews sound too hard, but it can be difficult to build up trusting relationship with your customers and contacts. Since trustworthiness is not an ingrained personality trait, it must be taught and developed over time. Here are some ways that you can show your contacts that you are a trustworthy person.
Biking - SIMONBARNESdotNET
Muddymoles | XC, Freeride and Downhill mountain bike (MTB) riding in the Mole Valley and Surrey Hills – Box, Leith, Pitch and Holmbury
I want my life back » Other stuff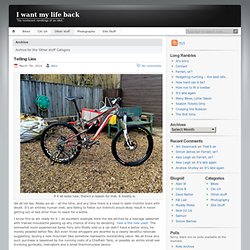 "it's about more eyeballs" was the passionate refrain from a man with a 'digital vision' and a poor choice in ties earlier in my week. Somebody, who shall spent an eternity in hell, had furnished this 'digital native' with novelty neck wear, a copy of powerpoint and an hour of my time to expound barely-baked theories on exactly how the world was going to work and – if we took his breathless advice – our place within in. Two problems.
Last summer, I mounted the Rolf Prima Ralos CXC 29er carbon-rimmed wheels to my Niner in preparation for the Trans-Sylvania Epic stage race. I wanted something lightweight to ease the climbing, and at 1527g for the pair (with thru-axle and XX1 XD Driver configuration), they met that criteria. They're also wide, measuring in at 20.54mm internally. Full specs, measurements and pics are in our Unboxed intro.
Cycling News and Bike Reviews for Road Bikes, Mountain Bikes, BMX and More