Art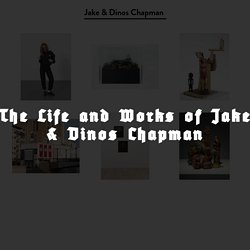 When the world ends, there'll be no more air. That's why it's important to pollute the air now. Before it's too late.
WELCUM TO OUR WEBSHITE | Jake and Dinos Chapman
The Yes Men
What is Missing?
Main : aaronsmithart
Untitled Document
ACE GALLERY | TARA DONOVAN
TOMOKAZU MATSUYAMA | Works
Minjae Lee
TOMOKAZU MATSUYAMA | News
Françoise Nielly - Artist :: home
Pete Fecteau
"Mad Dash @ ArtPrize" Sept 27th, 2010. I'm stunned. The organizers, artists, venues and viewers have all pulled together for another amazing ArtPrize. I am also stunned by the outcome of my last year's worth of hard work. Surreal has been a popular word in my mouth lately.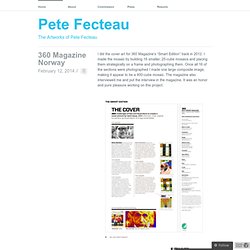 Sistine Chapel
If you're interested in becoming a professional designer, or developing your career in the field, then pursuing a design degree or investigating a specialized design program may be the right first step. From graphic design to fashion design and animation, the broad field of design includes a wealth of challenging careers, many of which have the opportunity to grow rapidly thanks to technological advances in the industry. To help develop the designers of tomorrow, design training centers, colleges and online schools throughout the United States and Canada offer a wealth of design programs that can help prepare students for a career in the field.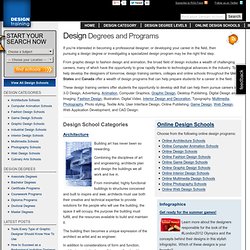 Art Documentaries
Daze No 1 Taeko Takabe 2005 Etching/embossing Hongou
Overview - On the Cutting Edge Exhibition - Exhibits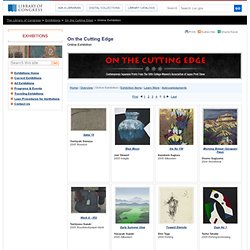 Zoran Nova | Designer | Illustrator
BLU >
paul cadden.com - Hyperrealism
Yuki Matsueda
a u d r e y * k a w a s a k i
Jackson Pollock by Miltos Manetas, original design by Stamen, press any key to s
Kris Kuksi
MAYA LIN STUDIO

Welcome to the website of Maya Lin Studio. Maya Lin has maintained a careful balance between art and architecture throughout her career, creating a remarkable body of work that includes large-scale site-specific installations, intimate studio artworks, architectural works and memorials. Landscape is the context and the source of inspiration for Ms.
非
La Selecta, arte contemporaneo y cultura popular en Ecuador » Página de Arte Contemporáneo, Fotografía y Cultura Urbana desde Quito, Ecuador.
Käthe-Kollwitz-Museum Berlin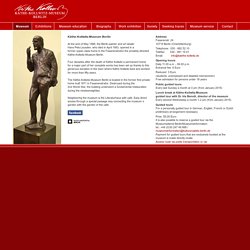 Käthe-Kollwitz-Museum Berlin At the end of May 1986, the Berlin painter and art dealer Hans Pels-Leusden, who died in April 1993, opened in a former upper-class home in the Fasanenstraße the privately directed Käthe-Kollwitz-Museum Berlin. Four decades after the death of Käthe Kollwitz a permanent home
deviantART: where ART meets application!
Art Project, powered by Google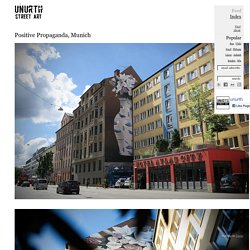 Unurth - How long have you been working on this project/show?Bumblebee - The past 2 years I've been creating murals specific to the region of Los Angeles in an attempt to bring awareness to youth homelessness. This show titled, 'Bee Yourself', explores these murals I've created around the city. You will see some familiar images as well as some works that never made it on the streets. U - Use one word to describe your favorite piece in the show.B - Animated
unurth | street art