Typogrpahy
N A T I V E on the Behance Network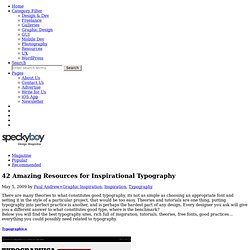 There are many theories to what constitutes good typography, its not as simple as choosing an appropriate font and setting it in the style of a particular project, that would be too easy. Theories and tutorials are one thing, putting typography into perfect practice is another, and is perhaps the hardest part of any design. Every designer you ask will give you a different answer to what constitutes good type, where is the benchmark?
90 Exciting Typography Posters and Designs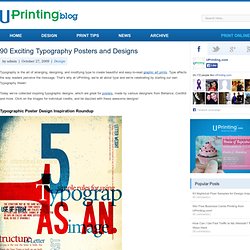 by admin | October 27, 2009 | Design Typography is the art of arranging, designing, and modifying type to create beautiful and easy-to-read graphic art prints. Type affects the way readers perceive the message. That's why at UPrinting, we're all about type and we're celebrating by starting our own Typography Week! Today we've collected inspiring typographic designs, which are great for posters, made by various designers from Behance, Coroflot and more.
by paul0v2 Mon, 08/22/2011 - 12:00
Pello Type Posters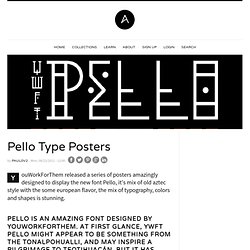 Here at WDL we love to show our readers inspiration from different media, especially inspiration involving typography. From package to web and print, we believe that typography can always be a great source of inspiration. Today we gathered a few examples of inspiring and creative typography usage in print ads. About the Author I love communication, technology, web, design, movies, gastronomy and creativity. Web writer, portuguese/english translator and co founder of @refilmagem & @mentaway Twitter: @gismullr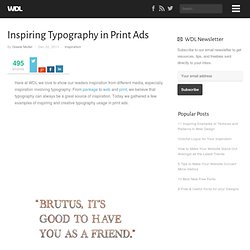 Inspiring Typography in Print Ads