Hacking
Red alert: HTTPS has been hacked | Security. September 26, 2011 Follow @rogeragrimes Only a handful of exploits per decade reveal a vulnerability that is truly significant.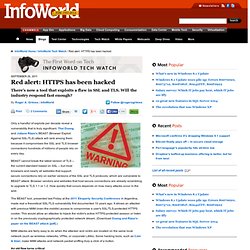 -= EthicalHack.org =- top ten apps. IP address spoofing. April 2014 IP address spoofing "IP address spoofing" is a technique that involves replacing the IP address of an IP packet's sender with another machine's IP address.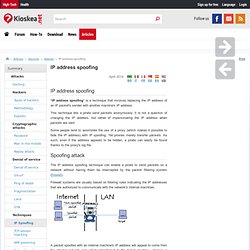 This technique lets a pirate send packets anonymously. It is not a question of changing the IP address, but rather of impersonating the IP address when packets are sent. Index of /content/downloads/pdf. Root in Under Five Article at HellBound Hackers. Hey everyone.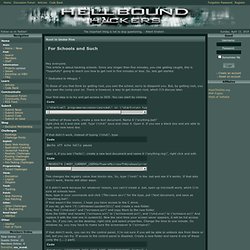 This article is about hacking schools. Since any longer than five minutes, you risk getting caught, this is *hopefully* going to teach you how to get root in five minutes or less. So, lets get started. * Dedicated to H4xguy * To those of you that think by getting root, you own the school, sorry to disapoint you. Top 10 Password Crackers. SecTools.Org: Top 125 Network Security Tools For more than a decade, the Nmap Project has been cataloguing the network security community's favorite tools.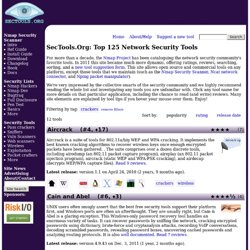 In 2011 this site became much more dynamic, offering ratings, reviews, searching, sorting, and a new tool suggestion form . This site allows open source and commercial tools on any platform, except those tools that we maintain (such as the Nmap Security Scanner , Ncat network connector , and Nping packet manipulator ). Hacking and Security Articles / Tutorials / White Papers at HellBound Hackers.
---