Reasoning/Critical Thinking
The Skeptics' Guide To The Universe - Logical Fallacies
Structure of a Logical Argument Whether we are consciously aware of it or not, our arguments all follow a certain basic structure. They begin with one or more premises, which are facts that the argument takes for granted as the starting point. Then a principle of logic is applied in order to come to a conclusion.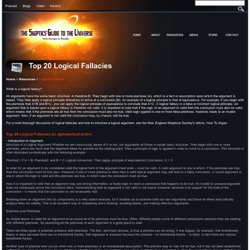 Responsible Thinking: An Approach to Critical Thinking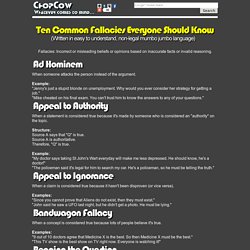 When a statement is considered true because it's made by someone who is considered an "authority" on the topic.