Reading and writing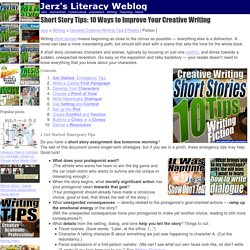 Posted by Dennis G. Jerz, on March 30th, 2011 Jerz > Writing > Creative > By Kathy Kennedy and Dennis G. Jerz Writing short stories means beginning as close to the conclusion as possible, and grabbing the reader in the very first moments.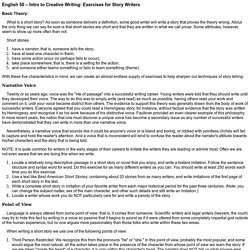 English 50 – Intro to Creative Writing: Exercises for Story Writers Basic Theory: What is a short story? As soon as someone delivers a definition, some good writer will write a story that proves the theory wrong.
50 MORE Journal Writing Prompts 130 Journal Writing Prompts by Thomas W.P. Slatin is licensed under a Creative Commons Attribution-ShareAlike 3.0 United States License .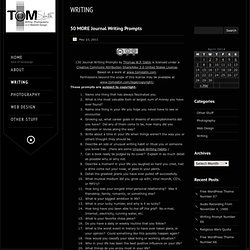 Previous iterations of the "25 Things" series: 25 Things Every Writer Should Know 25 Things You Should Know About Storytelling And now…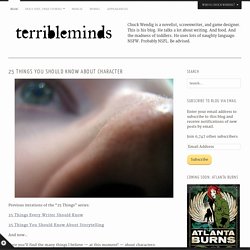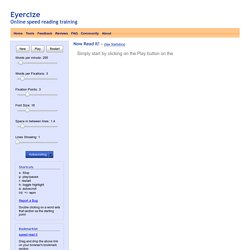 Simply start by clicking on the Play button on the left. Reading is that one activity that we do every day but we don't really practice. Most people learn the basics of reading in kindergarten and never graduate to the next levels. You are probably using the same basic rudimental tools and techniques that you learned when you were 6. The average American person reads at an average speed of 180 to 240 words per minute and has done so since he was 16 years old.