Fitness
Je suis bonne.
As someone who eats a predominantly plant-based diet, you can imagine that I've enjoyed a long history of consuming soy-based foods. When I became a vegetarian at 16 and vegan thereafter, there wasn't the variety of plant-based protein foods readily available as there are these days, nor was I educated about alternatives to meat back then. Soy became my answer and my replacement for everything from dairy to eggs to chicken nuggets (eew). Before I knew it, I was eating some form of soy up to three or four times a day, when things started to get weird.
My New Roots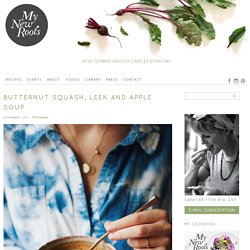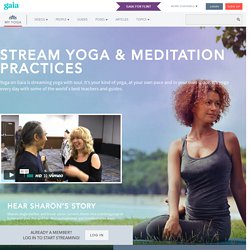 My Yoga Online is the #1 yoga video website in the world. The original online yoga studio, established in 2004, My Yoga Online offers yoga, Pilates and wellness video classes for streaming or download. Advance your yoga practice with our renowned teachers from around the world.
LifePlusFitness.COM
Warning: Invalid argument supplied for foreach() in /var/www/sites/bodyrock.tv/htdocs/wp-content/plugins/bodyrock.tv/wo-breakdown.php on line 528 Hi Bodyrockers, The mountain of success is littered with the fallen. We all leave base-camp together full of hope and piss and vinegar. This time will be different we tell ourselves. 24 hours into our climb 50% of people fall away for one reason or another.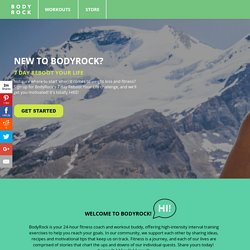 Je Cours Pour Ma Forme et réseau de coachs Depuis le printemps 2012, Volodalen et le magazine Zatopek mettent en place l'action "Je Cours Pour Ma Forme" (JCPMF) en France et en Suisse. JCPMF est un programme de mise en condition physique par la course pour les débutants. Depuis 4 années, le succès est total en Belgique avec des milliers de participants. Vous trouverez toutes les informations utiles sur JCPMF "côté participants" sur le site www.jecourspourmaforme.com.
Réseau Volodalen coaching