Tangled Online Magazine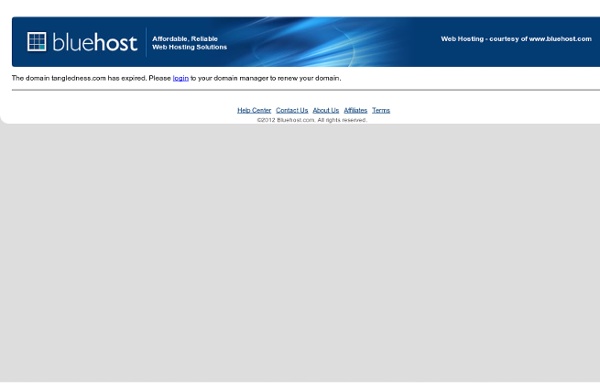 http://www.tangledness.com/html/fall_2010/ringo_cowl.html
Crochet • crochet • crafts • yarn • Scarves, Hats, Gloves
Anleitung: Sunburst Flower Granny Square haekeln « Kasa Amend Geschafft: Meine Foto-Anleitung zum Häkeln der Sunburst Flower Granny Squares für eine dieser tollen Decken, wie sie viele wahrscheinlich von Sandra Juto oder dieser Flickr Group kennen, ist fertig. Für eine Freundin, die heute Geburtstag hat, wollte ich schon längst mal meine kleine Übersetzung dieser englischen Anleitung von MaryjoO abtippen. Nun hab ich mir etwas mehr Zeit genommen, um die Anleitung noch etwas detaillierter auszuarbeiten. Dank des tollen Fußauslösers, konnte ich die ganzen Häkel-Schritte selbst fotografieren und da die liebe MaryjoO nichts dagegen hatte, stelle ich das Ganze nun auch hier in den Blog und wünsche viel Spaß beim Häkeln.
Scarf for Automobile Bonnet ~ Free Crochet Pattern I'm still on my final work through of the Vintage Automobile Bonnet Pattern, but today I want to talk about the scarf. I have decided not to transcribe the scarf from the original pattern, but to give you a pattern of my own instead. This is a scarf I designed 4 or 5 years ago and I think it's a perfect match for this project.
Lesson Plan: Worlds Easiest Skirt My sewing skills are pretty much limited to making my machine go forwards and backwards with a straight stitch. If you can do that (and also handle a pair of scissors), you can make this skirt. This lesson plan comes largely thanks to Susan of freshly picked, whose incredible and much more lucid elastic-waist skirt pattern you can find here. The first several steps are hers, and are much easier to understand on her blog. Thanks also to Kendi, who told me that I could add text using Picasa and contributed to any clarity this lesson plan has.
You Can Make A Lace Bowl From A Crocheted Doily Between you and me, I really can't believe I made this! I'm just thrilled, totally and completely, as you will be too if you decide to make one! A crocheted bowl that's actually usable? The Simplest Scarf Regardless of whether you're a complete beginner or an old hand, this scarf is not only very simple and straightforward, it's also very, very fast: you can easily finish it in an evening (yes, photographic evidence follows.) You need: Approximately 100g yarn (about 3.5 ozs) This will vary according to the width and length of the scarf!An appropriate hookMine was made with half a 7oz-skein of Vanna's choice and an 'I' hook Abbreviations: ss – slip stitch / chain stitch dc – double crochet [tr - treble - in British English]Start by chaining the amount of stitches necessary to get your scarf's desired width.
Little Tin Bird » Basic Granny Square Pattern As promised, here is my pattern for the Basic Granny Square. I didn't invent this pattern in the slightest, (obviously) but I'm going to show you step by step how to make the basic granny square. When I started to learn I couldn't find a pattern that I could understand easily and so I hope to change that by doing one with lots of pictures :-) This is the pattern I used to make the squares for the Granny Alice blanket (above). For this pattern, you will need to know how to chain stitch, and how to make a UK treble (TR) stitch. This is equivalent to the US double (DC) stitch but I will be using the UK terminology for this pattern.
Big-Ears Bunny Crochet Pattern | Very Berry Handmade Introduction You need around 25g of any dk yarn for the project. I used a 4mm crochet hook and Sublime Organic Merino Wool DK. It also helps to have a stitch marker or a contrasting piece of yarn to keep track of your rounds. Although I am UK-based I have written the pattern using USA crochet terminology. But if you are more familiar with UK terms then the conversion is easy – the bunny is crocheted with just one stitch throughout – for a UK person this is a double crochet (dc) & the USA it's single crochet (sc).
Koala Bear Amigurumi | craftpassion.com I found a Koala Amigurumi Pattern in the Woman's Day website and I have some off-white and gray organic cotton yarns on hand, so I made a pair of these small little stuffed koalas for my kids in reverse color. Some ideas to make it differently: 1. This adorable little koala is about 3-5″ tall only (depend on your yarn and the matching hook size), install a key ring on it's head and turn it into a key chain, hang it to the bag's zipper. 2. If we sew the limbs closer to the center of the body and insert 4 small strong magnets to the tip of each limb, you can make it "huggy" and hug on a tree branch or at the edge of your curtain or your pencil, ruler etc… 3.
How to Crochet: Honeycomb Stitch The honeycomb stitch is an classic stitch mostly used in vintage patterns for lace coverlets and tablecloths. Use this stitch for a long table runner in a fun, bright color and bring a classic stitch out of antiquity! Chain a multiple of 5 plus 2 Row 1: sc in 2nd ch from hook and in each sc across Row 2: ch 1, turn, sc into first 2 sc, (ch 5, skip 2 sc, sc in next 3 sc) across, ending with ch 5, sc in last 2 sc Row 3: ch 1, turn, sc in first sc, (5 sc in next ch-5 space, skip next sc, sc into next sc) across
The Boy Trifecta: Dino Spike Crochet Pattern I sort of think it does. Or at least it seems so to me. And I've definitely got the crochet bug these days. Pendue au crochet © Photo Carole Ventura L'origine du crochet est incertaine. Les théories s'affrontent sur le fait de savoir s'il est né en Chine -on y trouve très tôt des poupées réalisées au crochet-, au Pérou -on retrouve sa trace en Amérique du Sud où certaines tribus primitives utilisaient des parures au crochet dans les rites de la puberté-, en Tunisie, en Egypte ou au Royame du Danemark.Certains pensent qu'il proviendrait d'Arabie d'où il se serait diffusé vers l'Est jusqu'en Anatolie, dans la région du Pamir, en Ouzbékistan, au Thibet... où il se pratique un art de la chaussette au crochet jacquard connu sous le nom de Jourab, Jurabi ou encore dzhuraby, puis vers l'ouest jusqu'en Espagne. En définitive il aurait suivi la route de la soie ainsi que les itinéraires commerciaux arabes à destination des autres pays méditerranéens. © Photo Larisa Vilenksy
Beary Cute Hat *this pattern has been published in the Crochet Pattern-a-Day Calendar* Beary Cute Hat This is one of my oldest patterns. I actually whipped this pattern up for a charity pattern contest. The idea was to come up with a baby pattern that can be used for charity. I won a big box of yarn as my prize. fits infants materials needed: crochet hook size 4.00, crochet hook size 5.00, worsted yarn in MC (main color) and CC (contrasting color), yarn needle for sewing, stitch marker, I use a small bobby pin gauge: 7sc=2" 2rows=1" finished size is about 7" long and 6" wide when laying flat
clothes • CROCHET