Random Music Sites
10 Terrific Covers of Rap Songs (And 10 We Want to See Happen) There are million YouTube videos of people covering rap, hip-hop and R&B songs, and it can be overwhelming to sift through them all—so we've done it for you.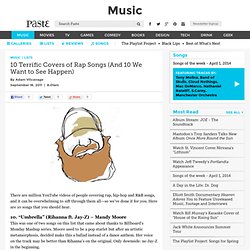 Here are 10 songs that you should hear. 10. "Umbrella" (Rihanna ft. Jay-Z) – Mandy Moore This was one of two songs on this list that came about thanks to Billboard's Monday Mashup series. Listen to a Wall of reggae Music. This song is sick. Posted in Bangin, Chill, Premieres by nick | Tags: Drake, Free Download, Freestyle, Hip-Hop, Premiere, Tory Lanez, We Made It Toronto to Texas rapper Tory Lanez has been on the rise since his Conflicts of my Soul mixtape last year, and just recently dropped off a huge Sh!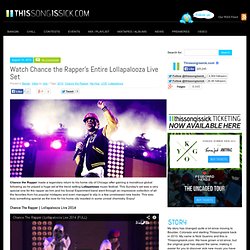 T Freestyle apart of a new series called #SWAVESESSION with Tory going in over tracks. Today he takes on Drake's "We Made It" ft. Soulja Boy and straight kills the beat. He is dropping this with a free download to celebrate breaking the 50k mark on Facebook, so congrats to Tory. DJ - Create fun & easy DJ mix playlists with YouTube videos - Crossfade and DJ music online. The Music Ninja - Discover new music everyday.
Stereomood – emotional internet radio - music for my mood and activities.
---