Politics
Townhall.com. Ludwig von Mises Institute Home. TCS Daily : Technology - Commerce - Society. The Austrian Economists. |Peter Boettke| Listening to NPR one morning, this story about soccer playing robots came on and I was intrigued by the discussion.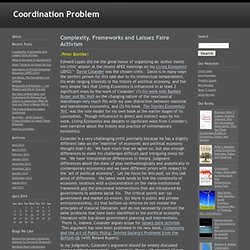 When I entered graduate school and was assigned to Don Lavoie, my expectation would be that I would be working on questions related to the problems of economic calculation under socialism. The Cato Institute. Cato Unbound. Cato @ Liberty. Nuclear negotiations with Iran continue in Vienna.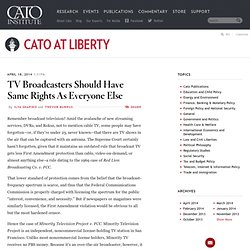 Skeptics remain many: everything depends on whether the ruling elite, and not just President Hassan Rouhani, is serious about reform. Iran should demonstrate its commitment by respecting religious liberty. The most celebrated case of persecution today is Saeed Abedini, an American citizen born in Iran and sentenced to eight years in prison last year for "undermining national security" by the Iranian government.
A Muslim convert to Christianity, his "crime" in Tehran's view apparently was aiding house churches. He went to Iran in 2012 to set up an orphanage, with the government's approval. LP St. Johns County.
---