Tutoriels
Site de téléchargement des cours en informatique gratuit.
HTML5. Jquery. Learn Lua the Hard Way | Sanity Phailed.me. This series more or less mirrors the series of the same name for Python.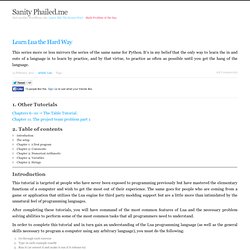 It's in my belief that the only way to learn the in and outs of a language is to learn by practice, and by that virtue, to practice as often as possible until you get the hang of the language. 1. Other Tutorials Chapters 6–10 → The Table Tutorial.Chapter 11. The project team problem part 1. O'Reilly's CD bookshelf. Découvrir linux pas à pas. Formations en informatique Accueil > Linux pas à pas Découvrir linux pas à pas Cette page liste l'ensemble des articles dédiés à Linux par ordre de difficulté croissante.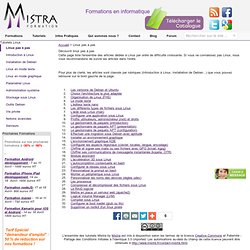 Si vous ne connaissez pas Linux, nous vous recommandons de suivre les articles dans l'ordre. Pour plus de clarté, les articles sont classés par rubriques (Introduction à Linux, Installation de Debian...) que vous pouvez retrouver sur le bord gauche de la page.
Android
---