General Information
Altar Tools of the Trade What do you need on your Wicca altar? Altar tools don't have to be complicated or costly. You don't really need anything other than what you have on hand, but you might want the customary Tools of the Witch Trade . . .
Wicca Altar Tools And Their Uses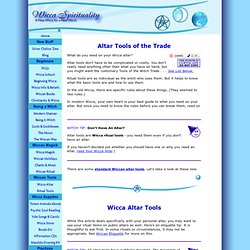 Pagan Edge Magazine
The Complete Idiot's Quick Guides — New Age
College Wicca - http://www.collegewicca.com
Dedication
Wiccan Moonsong
Good Wiccan Beginner's Guide - Introduction to Wicca and How To Get Started- Basic Wiccan Tools and Symbols - Altar Tools and Their Significance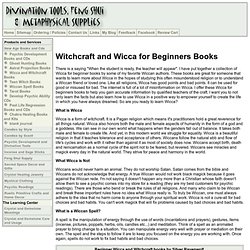 There is a saying "When the student is ready, the teacher will appear". I have put together a collection of Wicca for beginner books by some of my favorite Wiccan authors. These books are great for someone that wants to learn more about Wicca in the hopes of studying this often misunderstood religion or to understand a Wiccan friend or loved one.
Witchcraft and Wiccan for Beginners Book
Welcome to Witch Realm©
and Witchcraft Information Index
Starfire's Circle
Want to make your own magical and ritual tools?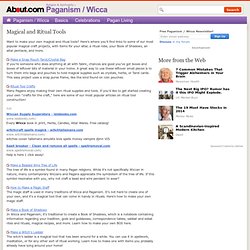 Magical and Ritual Tools
yeoldewitchesbrewmagazine.presspublisher.us
Pagan and Proud of it ! Welcome :)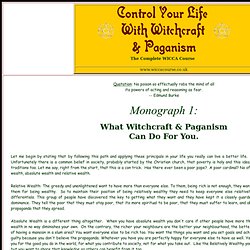 What Witchcraft and Paganism can do for you
In the 1960's Alex Saunders and his wife Maxine broke away from their Gardnerian coven surrounded by much controversy and bad feeling. The result of this split was the Alexandrian tradition, with its more elaborate forms of ritual. Some of the other paths include Algard, Celtic, Dianic, Feminist, Frost Wicca, Hasidic and Seax Wicca.
Free Metaphysical Articles | Beginning Magick | Beginning Wicca | Sabbats | Herbal Magick | Wicca Religion | Wiccan Symbols | Wiccan Altar | Isis Books and Gifts
This Pagan calendar shows Pagan, Witch, Druid and Heathen festivals, dates and events. Important neo-pagan festivals and religious holidays are included even if research into the origins are sketchy, as they are important in modern paganism. Understanding festivals roots is a good idea, for the fire festivals, research the Coligny calendar and Margaret Murray. For the Celtic tree calendar, research Robert Graves. Sources of information on old pagan festivals and calendar dates include the Coligny calendar, Cormac's Glossary and Bede's writings.
Pagan Calendar - April 2012