General Information
What do you need on your Wicca altar? Altar tools don't have to be complicated or costly. You don't really need anything other than what you have on hand, but you might want the customary Tools of the Witch Trade . . . See List Below.
Wicca Altar Tools And Their Uses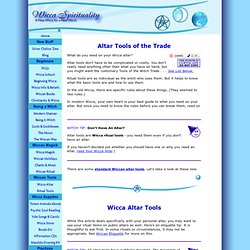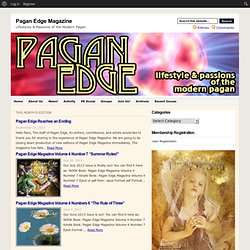 Pagan Edge Magazine
Making the Divine Mind, Mine – To the Heart of Spirit June 2012 by Sister Nariel, Fiach Dair Contemplative Order of Anam Cara As children, most of us were both frightened and fascinated by the ghost stories told by campfire or beneath bed covers, with flashlights serving as sentinels holding back the monsters and things that "go bump in the night". When tim... Read More Getting Togehter Without Coming Apart – Making the Divine Mind, Mine May 2012
The Complete Idiot's Quick Guides — New Age
College Wicca - http://www.collegewicca.com
Dedication
Merry Meet Welcome :) Pull up a chair and make yourself comfy. Within these pages you will find information that catches my interest, personal discoveries, and recordings of tales along my way. I invite you to join me on a magickal journey. I am a Wiccan Priestess and lightworker. My specialty and passion is working with Empaths and Highly Sensitive people, helping people heal spiritually and working as a life coach, I also love expressing myself through art and writing.
Wiccan Moonsong
Good Wiccan Beginner's Guide - Introduction to Wicca and How To Get Started- Basic Wiccan Tools and Symbols - Altar Tools and Their Significance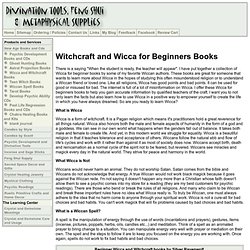 There is a saying "When the student is ready, the teacher will appear". I have put together a collection of Wicca for beginner books by some of my favorite Wiccan authors. These books are great for someone that wants to learn more about Wicca in the hopes of studying this often misunderstood religion or to understand a Wiccan friend or loved one.
Witchcraft and Wiccan for Beginners Book
Welcome to Witch Realm©
Links To the Message Forums, Moon Phases, Online Stores and Other Areas of Interest Facebook Pages Informational Sections The links below are gateways to documents or pages dealing with that subject. For example, there are over 20 sub-topics under Wicca. Please explore freely! MESSAGE TO OUR NEW VISITORS: Please take a moment to submit your email address below.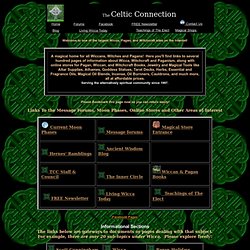 and Witchcraft Information Index
Starfire's Circle
Hello and welcome to my little piece of cyberspace. I have developed this page in an effort to provide an informative site for both Wiccans and non-Wiccans...and to provide truthful information about Witchcraft as it is practiced today. True Witches are not Bible burners, they are kind and loving people who live by the Old Ways. I am not talking about media-hyped New Age, I am talking here about a religion... a way of life.
Try some scrying at Imbolc.Image © Getty Images;Licensed to About.com Scrying is the act of staring into something - often a shiny surface, but not always - for the purpose of divination. Visions and images are then interpreted intuitively by the individual doing the scrying. Many people prefer to scry using shiny surfaces - mirror, a crystal ball, even water - but another popular method is that of fire scrying. Because Imbolc is a festival of fire, you may want to try this scrying technique using the element of fire, which is associated with change, destruction and renewal. Fire Scrying Ritual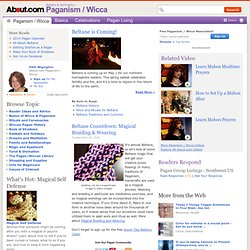 Want to make your own magical and ritual tools? Here's where you'll find links to some of our most popular magical craft projects, with items for your altar, a ritual robe, your Book of Shadows, an altar pentacle, and more. Make a Snap Pouch Tarot/Crystal BagIf you're someone who does anything at all with fabric, chances are good you've got boxes and boxes of leftover bits of material in your home. A great way to use these leftover small pieces is to turn them into bags and pouches to hold magical supplies such as crystals, herbs, or Tarot cards. This easy project uses a snap purse frame, like the kind found on coin pouches.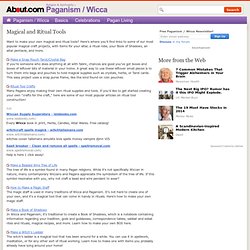 Magical and Ritual Tools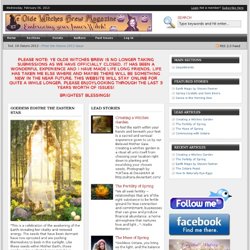 yeoldewitchesbrewmagazine.presspublisher.us
Creating a Witches Garden by Jennifer Seitzer Mon, Mar 05, 2012 To feel the earth within your hands and beneath your feet is a sacred and sensual experience given to us by our Beloved Mother Gaia. Creating a witches garden is a ritual all unto itself from choosing your location right down to planting and nourishing your chosen seeds.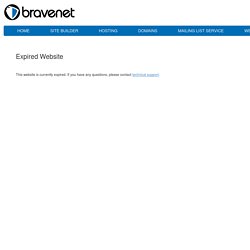 Color Key... anything - this- color is a link to something :) Terms of Use for this site All contents of this site are intended for persons of the age of consent If you are under age, please get your parents consent .. before continuing: This site is rated PG 13 for mild language Broken Links ? Click on my Angry friend here and Mail me Please
Pagan and Proud of it ! Welcome :)
What Witchcraft and Paganism can do for you
In the 1960's Alex Saunders and his wife Maxine broke away from their Gardnerian coven surrounded by much controversy and bad feeling. The result of this split was the Alexandrian tradition, with its more elaborate forms of ritual. Some of the other paths include Algard, Celtic, Dianic, Feminist, Frost Wicca, Hasidic and Seax Wicca.
Free Metaphysical Articles | Beginning Magick | Beginning Wicca | Sabbats | Herbal Magick | Wicca Religion | Wiccan Symbols | Wiccan Altar | Isis Books and Gifts
This Pagan calendar shows Pagan, Witch, Druid and Heathen festivals, dates and events. Important neo-pagan festivals and religious holidays are included even if research into the origins are sketchy, as they are important in modern paganism. Understanding festivals roots is a good idea, for the fire festivals, research the Coligny calendar and Margaret Murray. For the Celtic tree calendar, research Robert Graves. Sources of information on old pagan festivals and calendar dates include the Coligny calendar, Cormac's Glossary and Bede's writings.
Pagan Calendar - April 2012