General Information
What do you need on your Wicca altar? Altar tools don't have to be complicated or costly. You don't really need anything other than what you have on hand, but you might want the customary Tools of the Witch Trade . . . See List Below.
Wicca Altar Tools And Their Uses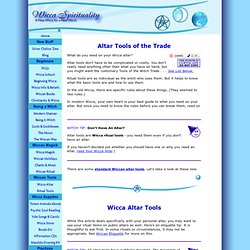 Pagan Edge Magazine
Wiccan Deities: Who's Who—The Complete Idiot's Quick Guide
The Complete Idiot's Quick Guides — New Age
College Wicca - http://www.collegewicca.com
Dedication
Wicca Spirit Newsletter Contests, Book Bargains, Herbs & Herbalism
Wiccan Moonsong
Good Wiccan Beginner's Guide - Introduction to Wicca and How To Get Started- Basic Wiccan Tools and Symbols - Altar Tools and Their Significance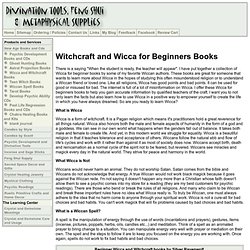 There is a saying "When the student is ready, the teacher will appear". I have put together a collection of Wicca for beginner books by some of my favorite Wiccan authors. These books are great for someone that wants to learn more about Wicca in the hopes of studying this often misunderstood religion or to understand a Wiccan friend or loved one.
Witchcraft and Wiccan for Beginners Book
Welcome to Witch Realm©
and Witchcraft Information Index
Starfire's Circle
Want to make your own magical and ritual tools? Here's where you'll find links to some of our most popular magical craft projects, with items for your altar, a ritual robe, your Book of Shadows, an altar pentacle, and more. Many Pagans enjoy making their own ritual supplies and tools. If you'd like to get started creating your own "crafts for the craft," here are some of our most popular articles on ritual tool construction!
Magical and Ritual Tools
yeoldewitchesbrewmagazine.presspublisher.us
Pagan and Proud of it ! Welcome :)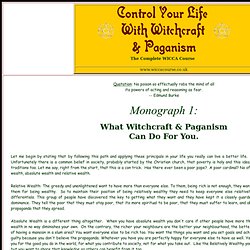 What Witchcraft and Paganism can do for you
What is Wicca? (Excerpt from The US Army Chaplain's Handbook) Historical Origin:
Free Metaphysical Articles | Beginning Magick | Beginning Wicca | Sabbats | Herbal Magick | Wicca Religion | Wiccan Symbols | Wiccan Altar | Isis Books and Gifts
Pagan Calendar - April 2012