Videos
The Artistifier
Welcome to Chill
12 Fun Hacks for Getting More Out of YouTube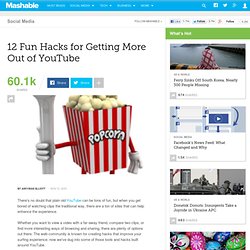 There's no doubt that plain old YouTube can be tons of fun, but when you get bored of watching clips the traditional way, there are a ton of sites that can help enhance the experience.
Metacafe - Best Videos & Funny Movies
Zapping Web
Epic Fail Pictures - Epic Losers
SOURCES
L'Oeil de Links
Laughing Squid
Funny videos on CollegeHumor
TubGet - Download videos YouTube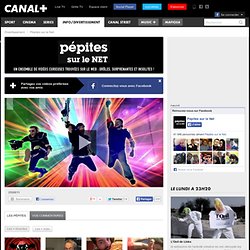 CANALPLUS.FR propose une pépite exclusive. Un ensemble de vidéos curieuses trouvées sur le web : drôles, surprenantes et insolites ! Course urbaineLIEN Une étrange course, en milieu urbain, mettant en scène Paul 'Blue' Joseph, Phil Doyle et Mathieu Ledoux, 3 pointures du Parkour.
Pépites sur le Net
SeenItYet | Entertain your friends
Forever Alone Prank Flash Mob
YouTomb
Veetle - Broadcast live streaming video in HD