Logos
Company logo is an important part of any business. It's often the first thing your customer sees on your business card and your website. Company logo is the face of your brand. To create a logo, you can either spend some money to hire a graphic designer to create for you or you can use online logo generator do it yourself. To DIY, you can check out these 5 great free or affordable and user friendly online logo maker tools: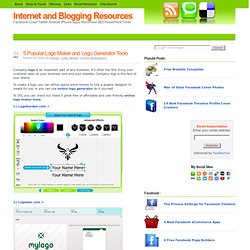 Logo Swap!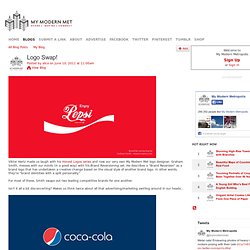 Viktor Hertz made us laugh with his Honest Logos series and now our very own My Modern Met logo designer, Graham Smith, messes with our minds (in a good way) with his Brand Reversioning set. He describes a "Brand Reversion" as a brand logo that has undertaken a creative change based on the visual style of another brand logo. In other words, they're "brand identities with a split personality." For most of these, Smith swaps out two leading competitive brands for one another.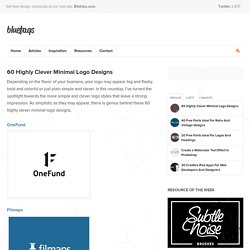 Depending on the flavor of your business, your logo may appear big and flashy, bold and colorful or just plain simple and clever. In this roundup, I've turned the spotlight towards the more simple and clever logo styles that leave a strong impression. As simplistic as they may appear, there is genius behind these 60 highly clever minimal logo designs.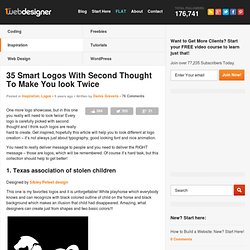 35 Smart Logos With Second Thought To Make You look Twice
One more logo showcase, but in this one you really will need to look twice! Every logo is carefully picked with second thought and I think such logos are really hard to create. Get inspired, hopefully this article will help you to look different at logo creation – it's not always just about typography, good looking font and nice animation. You need to really deliver message to people and you need to deliver the RIGHT message – those are logos, which will be remembered.
If we are starting to go crazy in typography style, then let's continue with typographic and smart logo designs, shall we? Here you'll find 72 beautiful logos created by talented designers. This showcase just proves the point how much can one/two words, icons tell using correctly white, negative, positive spacing, colors, accents creating interesting associations. Explore and get creative as I did!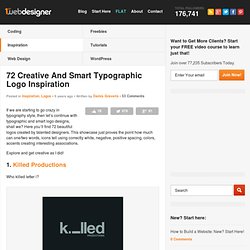 Razzie's Of Logo Design: The Worst Logos Ever Designed
A logo is an image that is supposed to be the representation of an organization. The logo's job is to give off the same energy you would want people to receive when you describe the company or organization it represents. That being said, it is quite astonishing that there are actually people out there that are willing, and more importantly bold enough to, post a logo design job somewhere in the price range of $100. Some even are bold enough to disrespect the creative community even more by going as low as $50, some lower than that. The designers that accept these quite disrespectful jobs can't be fully faulted here, quite frankly they just don't know any better.
We All Need Words
I know everybody and their brother does logo roundups so you're probably sick of them, but I don't believe I've ever done one and there is a particularly impressive brand of logo design that I wanted to point out. Today we'll look at 50 logos that are the result of going beyond the typical thought process and injecting a little wit and hidden symbolism into the design process. What Makes a Logo Clever? To explain what I mean by "clever" logo design, let's take a look at a typical logo, (i.e. one that isn't clever).