Tools
Showcases - Graph Paper Press
Graphic designing is an art that requires creativity, hard-work and the right tools to add a personal dimension to the project. The right software can assist in the vision of a graphic designer in creating an attractive, visually-stimulating and distinct graphic art. A list of the top essential graphic design tools are provided below. These are the best in the market and are very advantageous to graphic designers, who want to make a mark in their business. These graphic design tools will not only give you the power when it comes to actually designing, but they will also help streamline your workflow and maximize your productivity. If you like our roundup of graphic design tools , check out these posts: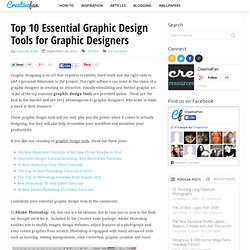 Top 10 Essential Graphic Design Tools for Graphic Designers
Facebook is a good place to communicate with friends and get new job offers. Freelancers should not miss an employment opportunity on Facebook. The social network app section is a real treasure box with multiple handy applications. These are some of the best Facebook applications that help freelances boost their productivity, enhance their business pages, show off their portfolio and attract new contacts. Since many freelancers work with social media as experts, account managers and analysts, the list below has both apps for personal profiles and Facebook pages. 30 Top Facebook Apps for Business
The economy is bad. No one's job is really 100% safe, so it's time we all bucked up and got our recession bags packed (just in case!). Your portfolio is already gorgeous, but have you created a drool-worthy résumé? This flimsy one-page document is more important than many people think: the résumé is the first portfolio piece that potential employers see , and if they're not impressed, chances are they won't look at the rest of your portfolio.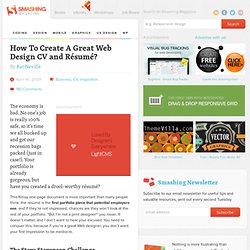 Competitor analysis is apart of any SEO campaign. There is so much you can learn from what your offline and online competitors are doing with their site. But just like every aspect of online marketing – it's extremely time consuming. In my past agency experience and at my current job at Raven Tools , I've compiled a suite of various tools that I use to analyze my clients' competitors. There's a lot of tools in this list, so I broke them down by what I use them for in the competitive analysis. Let me know if I missed any of your favorites!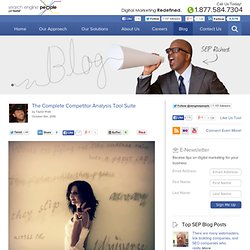 The Complete Competitor Analysis Tool Suite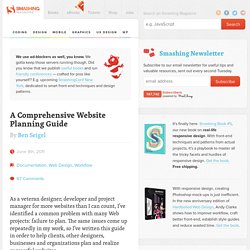 As a veteran designer, developer and project manager for more websites than I can count, I've identified a common problem with many Web projects: failure to plan. The same issues come up repeatedly in my work, so I've written this guide in order to help clients, other designers, businesses and organizations plan and realize successful websites. This guide is written in relatively non-technical language and provides a broad overview of the process of developing a website , from the initial needs assessment through the launch, maintenance and follow-up. It is appropriate for: Small and medium-sized businesses; Organizations; Institutions; Web designers, developers, and design and development firms. If you're building a four-page website for your family reunion or a 5000-page website for a Fortune 500 company, then this guide might not be for you; it will either be too detailed or way too short, respectively.
At some point in the future, the way that all major browsers render Web code will likely be standardized, which will make testing across multiple browsers no longer necessary as long as the website is coded according to Web standards. But because that day is still a way off (if it will really come at all), testing your design the advanced browsers as well as legacy browsers is a necessary part of any project. The old-school way to test code was to load your website on as many computers as you could find, using as many different combinations of browsers and operating systems as possible. That was fine if you had access to a bunch of different computers (and had some time to kill). But there are much more efficient ways to test across browsers , using either free or commercial Web services and software.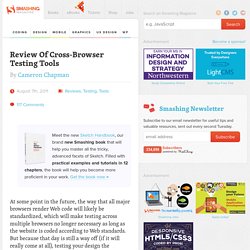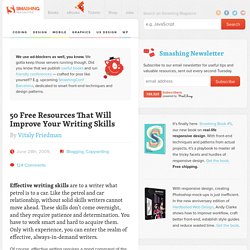 Effective writing skills are to a writer what petrol is to a car. Like the petrol and car relationship, without solid skills writers cannot move ahead. These skills don't come overnight, and they require patience and determination. You have to work smart and hard to acquire them.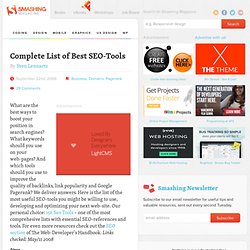 Complete List of Best SEO-Tools - Smashing Magazine
What are the best ways to boost your position in search engines? What keywords should you use on your web-pages? And which tools should you use to improve the quality of backlinks, link popularity and Google Pagerank? We deliver answers. Here is the list of the most useful SEO-tools you might be willing to use, developing and optimizing your next web-site. Our personal choice: 156 Seo Tools – one of the most comprehesive lists with essential SEO-references and tools.
The following templates , forms, and examples are organized by steps in the usability process. They can be customized for your organization's usability needs. All of these are in the public domain and can be freely downloaded. Topics on This Page
Templates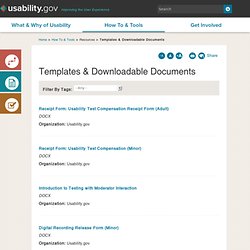 Designing More Usable Web Sites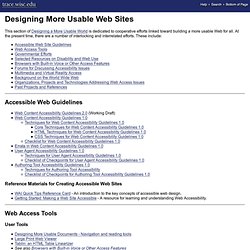 This section of Designing a More Usable World is dedicated to cooperative efforts linked toward building a more usable Web for all. At the present time, there are a number of interlocking and interrelated efforts. These include:
Simple Version Control for Designers - LayerVault
50 Premium InDesign Templates
Features that killing others - MOREDAYS, Inc.
Moredays is a completely new way of planning and recording life that crosses the borders of standard planning and turns paper calendar into an electronic/digital calendar. We have created a system that is far less complex and a lot more fun than other calendars and productivity tools. Never experience boredom while planning – save your memories, share and plan your days in a simple and intuitive way.
Free | Mozy > MozyHome
Web design community is strong and hard-working. We have plenty of useful resources, tools and services created, developed and released every single day: apart from goodies such as free fonts or icons, there are also many educational resources and little time-savers that can significantly improve designer's workflow. We permanently look out for the new projects and support them by presenting them on Twitter , Facebook , in our e-mail newsletter and, evidently, in Smashing Magazine's posts. Today we are glad to present one of such posts: an overview of handy new resources for web designers ; most of them were released recently, but some of them are a bit older. Still, they were included to supplement the overview, making the post more comprehensive and complete. Please feel free to discuss the featured resources in the comments to this post.
Productivity is a crucial asset of professional Web designers and developers. We regularly look for new resources, tools and services to make the search of these ever-growing techniques easier. Once we have a reasonable number of useful resources, we prepare them in a handy overview for your convenience. In this post we present some of the useful resources and tools for designers and Web developers .
Being a web designer is not easy. Not only do we need to have a good understanding about visual design, typography, information architecture, psychology and a plethora of other disciplines; in our work, we need to take care of so many details, so that our job becomes more and more time-consuming, requiring dozens of tools, attention span and an effective workflow for beautiful, timely and functional results. And this is where small time-savers become handy. Be it a handy checklist, batch installer, dummy image generator or converter from Excel spreadsheet to HTML — all these things can save us a couple of minutes every day, making our work easier and more efficient. And this is why we keep collecting them for Smashing Magazine's readers. Whether you like lists or not: this one will probably help you find those little nuggets out there that will help you avoid headaches and stress.
tools - Smashing Magazine