Games
Reading Tea Leaves - Free Chinese Astrology Readings
Facebook Blood Lust Game Guide
At the start of this year, we decided to come up with a list of Flash casual games with a philosophical bent. To be honest, we struggled. After days of research, we could only find a handful of games that had the thought-provoking depth we were looking for.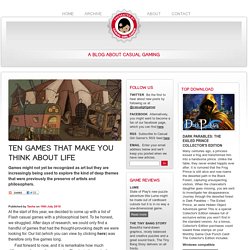 Face Your Manga From the Face Your Manga website:Face Your Manga allows you to create an Avatar for your self or your friends in an absolutely free, easy and quick way. You will be able to use it with the most common Instant Messaging Programmes, such as LiveMessenger®, Skype®, AIM®, Yahoo!® Messenger, ICQ®, MySpaceIM® and many more... You can use it on mobile phone, Forum, mySpace®, Chat, Blog and wherever you want in the virtual world. With Face your Manga you can create on-line your virtual alter-ego without needing an artistic knowledge and to download any kind of software on your computer.
The Online Avatar Makers I Love!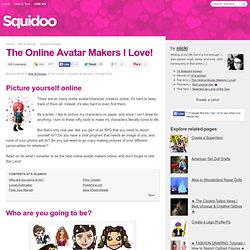 The Floor is Lava
1. A multiplayer game in which one person yells, "The floor is lava!" and all other players must comply and find higher ground to get to. Anywhere but the floor is safe and if players stay on the floor, then they are painfully burned to death. The floor becomes safe only when the player that called "lava" recalls that the floor has solidified and is safe to walk upon.