Top Brands
History of the Coca Cola bottle | Ubersuper - Flock. Is Pepsi taking its branding seriously? | Brandingeye - Flock. When I first saw this Pepsi ad in The New York Times I felt good about the direction the new Pepsi branding was taking.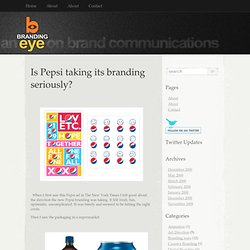 It felt fresh, fun, optimistic, uncomplicated. It was timely and seemed to be hitting the right cords. Then I saw the packaging in a supermarket. The freshness and excitement of the Pepsi branding ads are missing from the package A you can see the package looks rather stark. An Ode to the Brand of Brands, the King of Cola: Coke : Duets Bl. Dear Coke: I love you.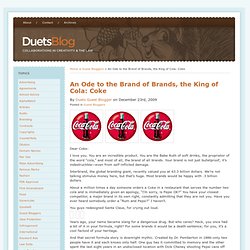 You are an incredible product. The Best and Worst Identities of 2009 - Brand New - Flock. 2009 has been a great year for Brand New, with a bottomless source of new and redesigned identities from around the world, and we've all had good fun critiquing them in sickness and in health.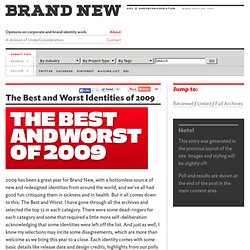 But it all comes down to this: The Best and Worst. I have gone through all the archives and selected the top 12 in each category. There were some dead-ringers for each category and some that required a little more self-deliberation acknowledging that some identities were left off the list. And just as well, I know my selections may incite some disagreements, which are more than welcome as we bring this year to a close.
---