Flickr News
10 Really Useful Flickr Greasemonkey Userscripts - Flock. Flickr - 50 Best Websites 2009 - TIME - Flock. Computers don't handle visual imagery with the same native ease with which they parse text or crunch numbers.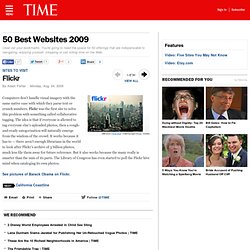 Flickr was the first site to solve this problem with something called collaborative tagging. The idea is that if everyone is allowed to tag everyone else's uploaded photos, then a rough-and-ready categorization will naturally emerge from the wisdom of the crowd. It works because it has to — there aren't enough librarians in the world to look after Flickr's archive of 3 billion photos, much less file them away for future reference.
The Great Flickr Tools Collection - Flock. Looking for Flickr Tools, hacks and services for a powerful photo sharing experience?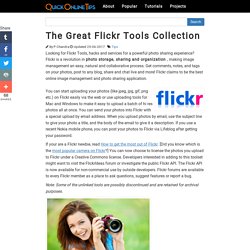 Flickr is a revolution in photo storage, sharing and organization , making image management an easy, natural and collaborative process. Get comments, notes, and tags on your photos, post to any blog, share and chat live and more! Flickr claims to be the best online image management and photo sharing application. Advertisements You can start uploading your photos (like jpeg, jpg, gif, png etc.) on Flickr easily via the web or use uploading tools for Mac and Windows to make it easy to upload a batch of hi res photos all at once. 99 Flickr Groups for Design Inspiration | Vandelay Design Blog - Web designers and graphic designers are always looking for new sources of design inspiration.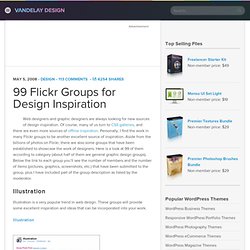 Of course, many of us turn to CSS galleries, and there are even more sources of offline inspiration. Personally, I find the work in many Flickr groups to be another excellent source of inspiration. Aside from the billions of photos on Flickr, there are also some groups that have been established to showcase the work of designers.
---