Paleo recipes
Comfy Belly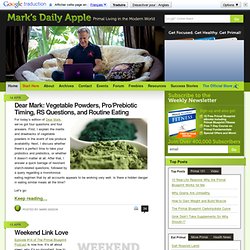 Mark's Daily Apple
There are so many recipes for roasts that simply say, "season the meat with salt" before cooking. But exactly how much salt? Too little, and the meat is bland. Too much, and you've ruined a huge chunk of meat.
Paleo Mama
Paleo Diet Lifestyle | paleo diet tips and recipes
Our seriously intimidating 2.5 pound live lobster. I am a carnivore. I love meat… grilled, cured, raw, stir-fried, dried, whatever. I'm a huge fan of all pork products, from bacon to jamon to pork belly to chops.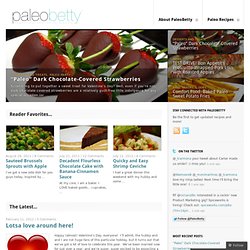 PaleoBetty | Gourmet Paleo recipes, gluten-free recipes, CrossFit success story, and more from a mac-and-cheese addict turned Paleo nut.
The Place To Go For Paleo - itsPALEO - Free Paleo Recipes, Paleo Diet News
Meat, Root, Vegetable, Fruit Let me make Paleo Lifestyle Design eating for you as simple as humanly possible: Meat, Root, Vegetable, Fruit. Yes, it rhymes. Say it again: Meat, Root, Vegetable, Fruit.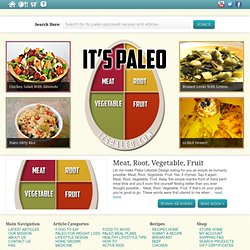 Nom Nom Paleo
Eggs: they're pretty magical. They're amazingly portable, wonderfully versatile, and my favorite emergency protein by a mile. Like me, Henry loves eggs, no matter how they're prepared: scrambled, poached, soft-boiled, over-hard, you name it. (My pun-loving husband might even describe them as eggceptional, but that's going a yolk too far.) Plus, eggs are quite possibly the most nutrient-dense super-food around. [Photo: Bacon-Topped Deviled Eggs from my iPad® app]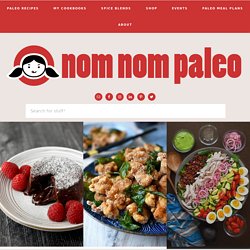 Everyday Paleo from Sarah Fragoso - Paleo Recipes and Paleo Talk Podcast
Civilized Caveman - Gluten Free Paleo Recipes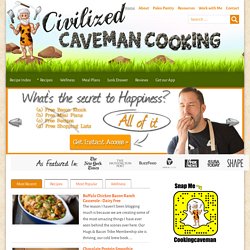 Civilized Caveman Cooking Creations Gluten Free Grain Free Paleo Recipes Your Weekly Meal Plan – 4/18/14 I am so happy I asked if you wanted meal plans. It makes my heart happy reading all of your amazing responses to these weekly Paleo menus and associated shopping lists. The intention was to give you a … [Read More...]
Paleo recipes
Mock Potato Soup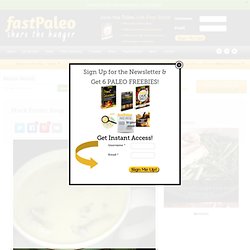 Prep your cauliflower first and set aside. (This is great to freeze too so make ahead and save yourself time.) Cut your bacon up into small bits and saute in bacon grease, set aside.
Paleo Diet Recipes | Home of delicious paleo recipes
Health-Bent | Paleo Diet recipes that don't look or taste like dog food.
Latest Creamy Cucumber Dill Salad I'm leaving for Austin today!! I'm so excited to go. It's been almost a year since I've seen most of my blogging friends. And last year I was… Read More »
PaleOMG - Paleo Recipes