Paleo recipes
Comfy Belly. Mark's Daily Apple. There are so many recipes for roasts that simply say, "season the meat with salt" before cooking.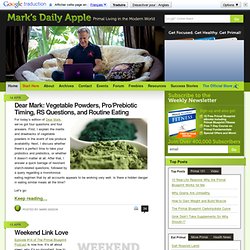 But exactly how much salt? Too little, and the meat is bland. Too much, and you've ruined a huge chunk of meat. Paleo Mama. Paleo Diet Lifestyle | paleo diet tips and recipes. PaleoBetty | Gourmet Paleo recipes, gluten-free recipes, CrossFit success story, and more from a mac-and-cheese addict turned Paleo nut. The Place To Go For Paleo - itsPALEO - Free Paleo Recipes, Paleo Diet News. Nom Nom Paleo. Everyday Paleo from Sarah Fragoso - Paleo Recipes and Paleo Talk Podcast. Civilized Caveman - Gluten Free Paleo Recipes. Paleo recipes. Mock Potato Soup. Prep your cauliflower first and set aside.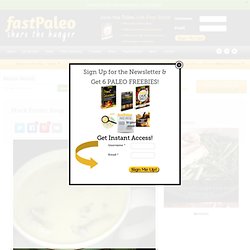 (This is great to freeze too so make ahead and save yourself time.) Cut your bacon up into small bits and saute in bacon grease, set aside. Paleo Diet Recipes | Home of delicious paleo recipes. Health-Bent | Paleo Diet recipes that don't look or taste like dog food. PaleOMG - Paleo Recipes.
---