Nailsss
Nail Art Tape & Sequins Tutorial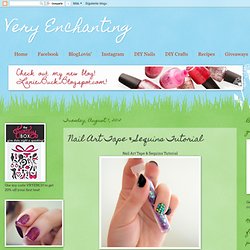 Nail Art Tape & Sequins Tutorial I've seen this look a few times and every time I kept thinking I have that glitter, I should do that!
Give your nails a little lovin' with simple tutorials that take no time at all.
10 Nail Tutorials Even a Newbie Could Do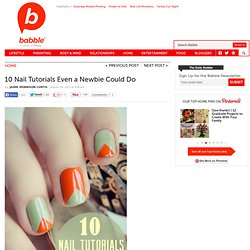 PerfectShapeOnNailsWM
Perry the Platypus Nail Design Tutorial - A CutePolish Disney Exclusive!
After progressing from hair to fashion, the ombré trend has made its way to your manicure.
DIY Tie Dye Nails ~ Red, White, & Blue Manicure for the 4th of July
I'd been planning a festive red, white, & blue manicure for the 4th of July but hadn't really come up with any original ideas until I featured a fun tie dye manicure tutorial on BlogHer Style over the weekend and was instantly hit with inspiration. But let me just warn you... this is not a project for the impatient or short-tempered, and why I decided to tie dye only six of my ten nails.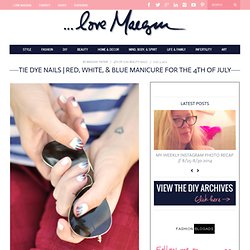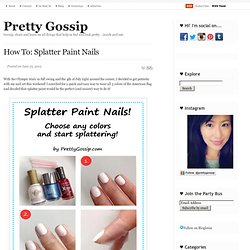 How To: Splatter Paint Nails | Pretty Gossip
With the Olympic trials in full swing and the 4th of July right around the corner, I decided to get patriotic with my nail art this weekend!