Tshalaps
Taryn Shalapata
Homemade cinnamon rolls with grand marnier icing. April 23, 2012 | Sweet Mornings | Sweet Recipes | Comments Over the weekend I made homemade cinnamon rolls.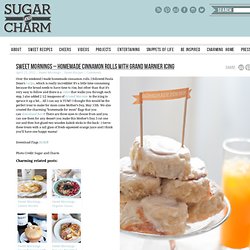 I followed Paula Dean's recipe, which is really incredible! Comic Books For Sale At Comic Book Cravings. Horror Cinema 2011: 20 Best, 20 Worst, and 13 to Watch Out for Next Year. Not very long ago I was commenting (ok, whining) that 2011 was one "weak-ass" year for fans of horror cinema.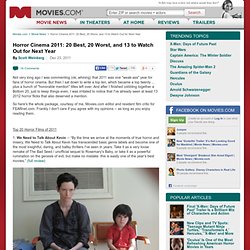 But then I sat down to write a top ten, which became a top twenty ... plus a bunch of "honorable mention" titles left over. And after I finished cobbling together a Bottom 20, just to keep things even, I was irritated to notice that I've already seen at least 13 2012 horror flicks that also deserved a mention. Good Horror Movies Every Fan Has To See. If you ask people on the street for some suggestions of a great horror movie, odds are you'd get a wide range of answers.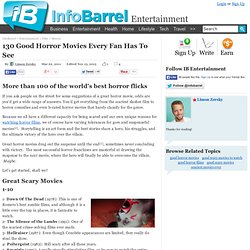 You'd get everything from the scariest slasher film to horror comedies and even b-rated horror movies that barely classify for the genre. Because we all have a different capacity for being scared and our own unique reasons for watching horror films, we of course have varying tolerances for gore and suspenseful movies[2]. Storytelling is an art form and the best stories share a hero, his struggles, and the ultimate victory of the hero over the villain. Great horror movies drag out the suspense until the end[1], sometimes never concluding with victory. The most successful horror franchises are masterful at drawing the suspense to the next movie, where the hero will finally be able to overcome the villain.
Healthy Baked Chicken Nuggets | Ginas Skinny Recipes. Chunks of all white meat chicken breasts coated in breadcrumbs and parmesan cheese then baked until golden.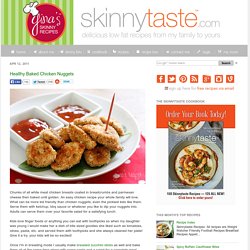 An easy chicken recipe your whole family will love. What can be more kid friendly than chicken nuggets, even the pickiest kids like them. Crispy Honey Chicken. Chicken.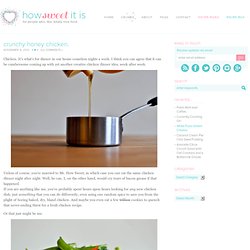 It's what's for dinner in our house countless nights a week. I think you can agree that it can be cumbersome coming up with yet another creative chicken dinner idea, week after week. STICKY SITUATION. Photos + design by Kristin Ess It's really hard to get clean lines when it comes to putting stripes on manicures.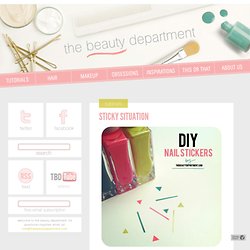 I'm going to share a little DIY secret– nail polish on scotch tape. Pip & Ebby - Pip &Ebby - Crack&brownies. Have you ever tried crack?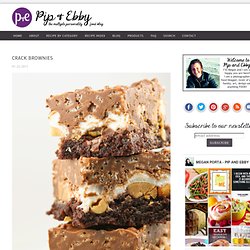 Yeah, me either. After eating these brownies, though, I feel like I would probably be less addicted to crack. I mean, how can that not be the case with brownies, peanuts, marshmallows, Reese's peanut butter cups, chocolate, peanut butter and Rice Krispies all present in a single bite?! This recipe comes from my very good Heather, and I am very grateful that she shared it! Prepare 1 package of brownie mix according to the package directions. (365) Days of Tumblr, Part One & From up North | Design inspiration & news. Eleven months ago Canadian designer Aaron Christopher Judd started a project called "365 Days of Tumblr" where he posts a new image/quote everyday for a whole year.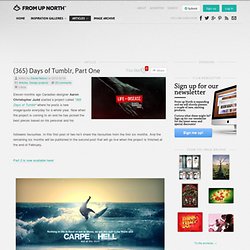 Now when the project is coming to an end he has picked the best pieces based on his personal and his followers favourites. In this first post of two he'll share the favourites from the first six months. And the remaining six months will be published in the second post that will go live when the project is finished at the end of February. Part 2 is now available here!
Wild Animals. Cooking. Travel. Pearltrees videos. Getting started. Art. Random. Inspirational. Fashion.
Photography. Beauty. Celebs/Movies. Cars. House Pets.
---