Magazines & Blogs
Enterprise Technology News and Opinions on Storage, Security, Business Intelligence and IT Management for CIOs - CIO Insight
ITworld | IT news, technology analysis and how-to resources (Private Browsing)
White Papers, Case Studies, Analyst Reports, Web seminars, Product specs, Technology solutions | IThound
BNET Today | Management, Strategy, Work Life Skills & Advice for Professionals (Private Browsing)
Asian Channels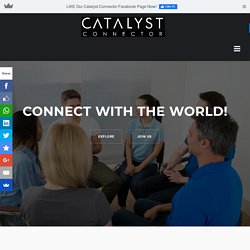 Asian Channels is the ONLY guide for technology channels partner strategies, e.g. distributors, resellers, ISVs, SIs, OEMs and of course technology companies/vendors, that covers the whole Asia Pacific region. It focuses on channel and business strategies, trends in the channel and technology scene, best practices/ tips on managing channels and alliances, profiles and features on top channel/technology companies, emerging companies and their channels, carefully planned technology and channel features, appointments and news relevant to the ICT industry. It is sent out regionally forthnightly to more than 25,000 targeted readers comprising of top management, key decision makers, channel management and professionals, mid-management, IT professionals and consultants. By Country
Business Technology News, Analysis and Context | ITBusinessEdge.
Technology News, Analysis, Comments and Product Reviews for IT Professionals | ZDNet (Private Browsing)
This is how companies die, how brands wither and, more cheefully in the other direction, how careers are made. Gradually, because every day opportunities are missed, little bits of value are lost, customers become unentranced. We don't notice so much, because hey, there's a profit. Profit covers many sins.
Alltop, all the top stories
TechCrunch
MobileMini Mediagazer memeorandum WeSmirch HomeRiverLeaderboardAboutSite NewsSponsor Top News
Techmeme
UK technology news, reviews and analysis - V3.co.uk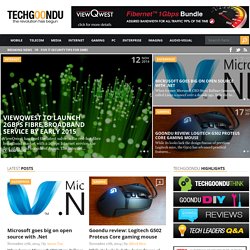 Techgoondu
Okay, the answer is yes, for now. Clearly, with half a million households on cable TV in Singapore, StarHub's newfangled set-top box unveiled yesterday will still matter to some couch potatoes in Singapore. Made by Samsung, it is the first of three to be launched and which promises an experience that is four times faster. So now, you don't have to wait that long for the annoying menu to pop up.
What Atlassian's move says about Australia's startup scene Startup community calls for more active government role to encourage growth. Six more US retailers hit by Target-like hacks, security firm says Cybercriminals have stolen payment card data from six more U.S. retailers using similar point-of-sale malware that compromised Target, a computer crime intelligence company said Friday. The smartest cars may need 5G, Ericsson says Some of the most futuristic features envisioned in networked cars will depend on 5G mobile technology that probably won't be available in full until 2020, according to Ericsson's chief technology officer. How Intel is buying a piece of the tablet market Intel has an ambitious goal for 2014: get its Atom chips into 40 million tablets, or four times the number of tablets that had Intel inside in 2013. But rather than do it by tailoring its products to what tablets now demand, the cash-rich company has another plan: pay tablet makers to use its chips.
Welcome to Techworld | Home Page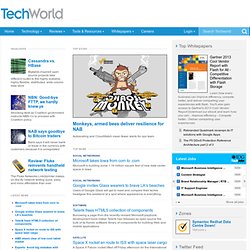 I'm sure you've heard the news about Heartbleed by now (unless you're in vacation wonderland and have taken a tech break). This is a serious vulnerability in the core of the Internet and is something we all should be concerned about. For a city that has struggled to get anything at all truly going downtown, it was an exhilarating sight to see.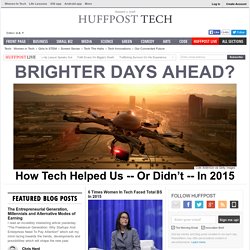 Download Squad
IT PRO
Slashdot: News for nerds, stuff that matters
Technology News, Tech Product Reviews, Research and Enterprise A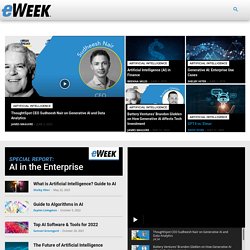 HOT TOPICS: Android Apple IT Management Networking Slide Shows More Follow Us: Small Business Virtualization Database PC Hardware Servers Tweet Chat eWEEK at 30 Next Generation Firewall Project Center Cloud Backup Project Center RSS RSS Feeds Intel to Cut 5 Percent of Global Workforce