Magazines & Blogs
Enterprise Technology News and Opinions on Storage, Security, Business Intelligence and IT Management for CIOs - CIO Insight. ITworld | IT news, technology analysis and how-to resources (Private Browsing) White Papers, Case Studies, Analyst Reports, Web seminars, Product specs, Technology solutions | IThound. BNET Today | Management, Strategy, Work Life Skills & Advice for Professionals (Private Browsing) Asian Channels. Asian Channels is the ONLY guide for technology channels partner strategies, e.g. distributors, resellers, ISVs, SIs, OEMs and of course technology companies/vendors, that covers the whole Asia Pacific region.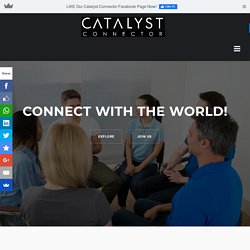 It focuses on channel and business strategies, trends in the channel and technology scene, best practices/ tips on managing channels and alliances, profiles and features on top channel/technology companies, emerging companies and their channels, carefully planned technology and channel features, appointments and news relevant to the ICT industry. It is sent out regionally forthnightly to more than 25,000 targeted readers comprising of top management, key decision makers, channel management and professionals, mid-management, IT professionals and consultants. By Country. Business Technology News, Analysis and Context | ITBusinessEdge. Technology News, Analysis, Comments and Product Reviews for IT Professionals | ZDNet (Private Browsing) Alltop, all the top stories. TechCrunch. Techmeme. UK technology news, reviews and analysis - V3.co.uk.
Techgoondu. Welcome to Techworld | Home Page. Download Squad. IT PRO. Slashdot: News for nerds, stuff that matters. Technology News, Tech Product Reviews, Research and Enterprise A.
---