Rdf
We begin the introduction to RDFa by using a subset of all the possibilities called RDFa Lite 1.1 [rdfa-lite]. The goal, when defining that subset, was to define a set of possibilities that can be applied to most simple to moderate structured data markup tasks, without burdening the authors with additional complexities. Many Web authors will not need to use more than this minimal subset.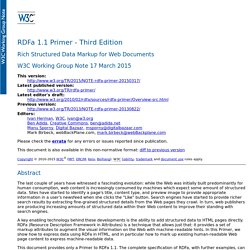 Semantic Technologies Center
Structured Dynamics
Structured Dynamics is an innovative software and consulting company dedicated to maturing semantic technologies for the enterprise. Our Open Semantic Framework (OSF) is a complete open-source expression of these innovations. As our testimonials attest, SD's services, training, products and ontologies address the challenge of bringing semantic interoperability to the organization. We identify and use the best where it exists; we fill gaps with our own developments and products where it does not.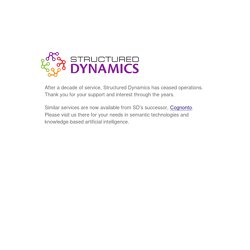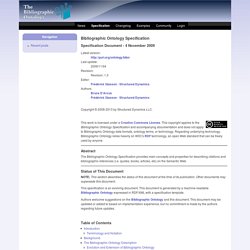 Specification Document - 4 November 2009 Latest version: http://purl.org/ontology/bibo/
Es una tecnología disrruptiva Fernando Bellas. Profesor Universidad de A Coruña BigPress, que haría yo sin tí Guillermo Peris. Director Diario Siglo XXI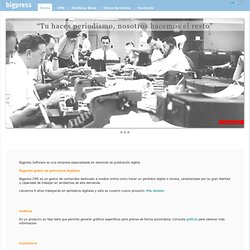 DOAC: Description of a Career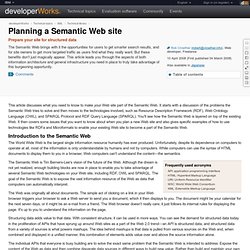 This article discusses what you need to know to make your Web site part of the Semantic Web. It starts with a discussion of the problems the Semantic Web tries to solve and then moves to the technologies involved, such as Resource Description Framework (RDF), Web Ontology Language (OWL), and SPARQL Protocol and RDF Query Language (SPARQL). You'll see how the Semantic Web is layered on top of the existing Web. It then covers some issues that you want to know about when you plan a new Web site and also gives specific examples of how to use technologies like RDFa and Microformats to enable your existing Web site to become a part of the Semantic Web. Introduction to the Semantic Web The World Wide Web is the largest single information resource humanity has ever produced.
Planning a Semantic Web site
FOAF is an RDF spec for describing people and the relationships between them. I thought FOAF had mostly died and been replaced by hcard/XFN. However, it looks like FOAF is going to make a come back as one of the technologies that people build their OpenSocial APIs on top of. So I decided to add it to CrowdVine.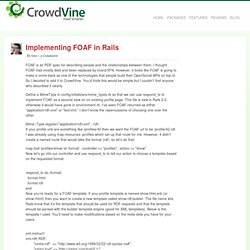 » Implementing FOAF in Rails <CrowdVine Blog>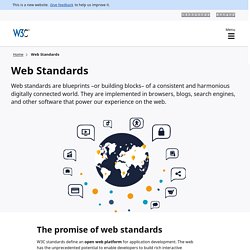 The world of computing has a huge problem with surveillance. Whether you blame the governments doing it or the whistleblowers revealing it, the fact is that consumer adoption and satisfaction is being inhibited by an entirely-justified lack of trust in the systems. Here's how the NSA can fix that, increase the safety of Americans, and, I suspect, redeem itself in the eyes of much of the country. It's a way to act with honor and integrity, without betraying citizens, businesses, or employees. The NSA can keep doing all the things it feel it must to keep America safe (until/unless congress or the administration changes those rules) and by doing this additional thing it would be helping protect us all from the increasing dangers of cyber attacks.
Closer alignment and interaction between academia, enterprise and industry as a whole are essential to boost EU socio-economic growth and international competitiveness, especially in innovative fields such as ICT. Within this context, VALUE-IT is aimed at promoting market driven alignment of EU RTD, fostering innovation and accelerating adoption of Semantic Technologies for the Enterprise (STE). VALUE-IT will:
VALUE-IT Web Site