Rdf
We begin the introduction to RDFa by using a subset of all the possibilities called RDFa Lite 1.1 [ RDFA-LITE ]. The goal, when defining that subset, was to define a set of possibilities that can be applied to most simple to moderate structured data markup tasks, without burdening the authors with additional complexities. Many Web authors will not need to use more than this minimal subset.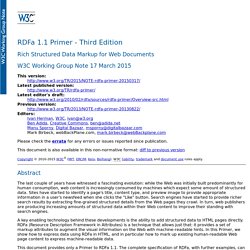 Cool URIs for the Semantic Web
An RDF programmer would like to work with an extension of KB that includes also the realized semantics that KB is implicitly carrying. To generate this extension, or view, the RDF programmer can define an instance of [ nrl:ViewSpecification ] that computes and returns the procedural semantics for KB . The view specification uses a rule language of choice that provides a number of rules, one of which computes the transitive closure of rdfs:subClassOf , as defined in the RDFS semantics, for a set of RDF triples. Executing the chosen rules over the triples in KB result in a semantic view RDFS(KB) consisting of the RDF triples in KB plus the generated entailment triples. Next, the RDF programmer needs to present some of this extended data to an average user in a simplified way. In particular, the user would at some point like to see the class hierarchy present in RDFS(KB) .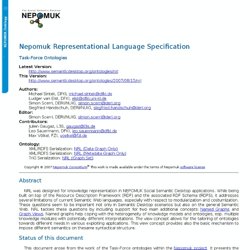 NEPOMUK Representational Language (NRL)
Semantic Technologies Center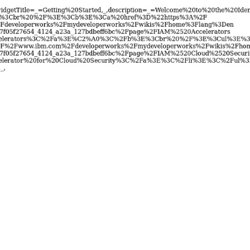 Before you start By reading this tutorial you will learn practical details of how to implement a semantic URI scheme, the conceptual structure of the pages of your Web site, and how to apply microformats and RDFa to your markup to add semantic value to your Web pages. The tutorial will focus on certain aspects of Apache configuration and the rendered HTML, rather than the PHP and MySQL itself, so even if you only have a superficial understanding of those two technologies, you can still follow along. About this tutorial This tutorial shows you how to use Semantic Web technologies in the context of a very simple social networking site, SemanticBook (see Prerequisites to access the site). SemanticBook represents your friends by a URI that you can use on any other site, allowing your network of friends to be embedded into a wider network across multiple sites.
Implement Semantic Web standards in your Web site
Structured Dynamics
Welcome to the Bibliographic Ontology Website | The Bibliographi
DOAC: Description of a Career
Description of a Career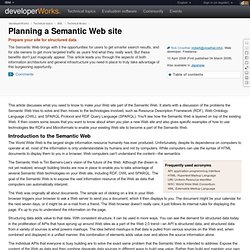 This article discusses what you need to know to make your Web site part of the Semantic Web. It starts with a discussion of the problems the Semantic Web tries to solve and then moves to the technologies involved, such as Resource Description Framework (RDF), Web Ontology Language (OWL), and SPARQL Protocol and RDF Query Language (SPARQL). You'll see how the Semantic Web is layered on top of the existing Web. It then covers some issues that you want to know about when you plan a new Web site and also gives specific examples of how to use technologies like RDFa and Microformats to enable your existing Web site to become a part of the Semantic Web. Introduction to the Semantic Web The World Wide Web is the largest single information resource humanity has ever produced.
Planning a Semantic Web site
Home | Semantic Web Dog Food
FOAF is an RDF spec for describing people and the relationships between them. I thought FOAF had mostly died and been replaced by hcard/XFN. However, it looks like FOAF is going to make a come back as one of the technologies that people build their OpenSocial APIs on top of. So I decided to add it to CrowdVine.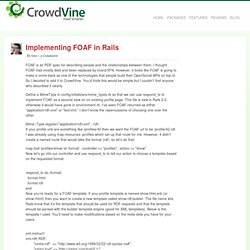 » Implementing FOAF in Rails <CrowdVine Blog>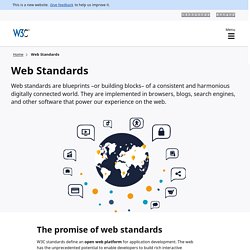 Last week, the W3C Provenance Working group released 13 documents simultaneously that together define a framework for interchanging provenance on the Web. We are really excited about this release as it a complete, full and stable definition of PROV and includes 4 Proposed Recommendations . While 13 documents is a lot, this is because we have broken down PROV into chunks designed for particular communities and usages. As users of PROV you won't have to focus on the entire framework just the parts that you need. For an overview of this family of documents and the intended audience check out the PROV Overview.
VALUE-IT Web Site