Information and Tools
WebQuests. Rubrix. Rubrics and Rubric Makers. Super Rubric Makers - Print Them Instantly!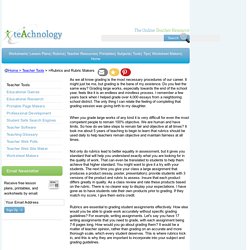 - All K-12 Subjects View Now... Premade Rubrics - Over 500 Teacher Tested - Teachers Love Them! WebQuest Rubric. Zunal WebQuest Maker. QuestGarden.com. Webquest.org. Web Quest Maker. Language Arts Worksheet Makers - Worksheets In Seconds - Over 30 Types Of Sheets View Generators.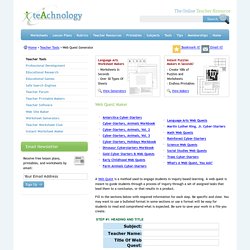 Rubric Creator.