Intellect and Academic
Facts and Critical Thinking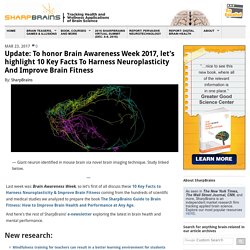 Brain training works: Study finds 10-year benefit from 10-hour training By: SharpBrains Brain train­ing helped older adults stay sharp for years –study (Reuters): "A brief course of brain exer­cises helped older adults hold on to improve­ments in rea­son­ing skills and pro­cess­ing speed for 10 years after the course ended, accord­ing to results from the largest study ever done on cog­ni­tive train­ing.
youtubedocumentaries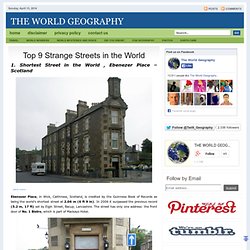 Top 9 Strange Streets in the World - StumbleUpon
1. Shortest Street in the World , Ebenezer Place – Scotland Ebenezer Place, in Wick, Caithness, Scotland, is credited by the Guinness Book of Records as being the world's shortest street at 2.06 m (6 ft 9 in). In 2006 it surpassed the previous record (5.2 m, 17 ft) set by Elgin Street, Bacup, Lancashire. The street has only one address: the front door of No. 1 Bistro, which is part of Mackays Hotel.