Plugin
Privacy Policy Generator - Sample Privacy Policy Template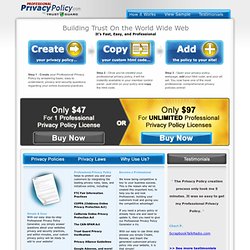 Simple & Easy With our easy step-by-step Professional Privacy Policy Generator, you simply answer questions about your websites privacy and security practices, and within minutes, your custom privacy policy will be ready to add to your website! Professional Privacy Policy helps to protect you and your customers by integrating the leading privacy rules, laws, and initiatives online, including: FTC Fair Information Practices COPPA (Childrens Online Privacy Protection Act) California Online Privacy Protection Act
widget « Tags « Extend › Plugins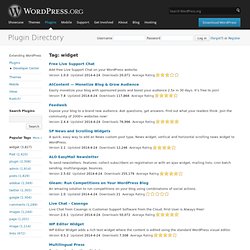 GroupDocs Assembly Lets you create a document template, add fields and questions and send it out to people to fill in. YouTube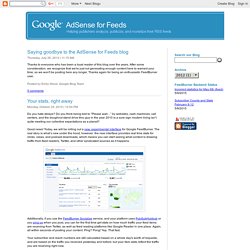 It's about time these two neighbors got to talking to each other. Most Saturday afternoons you'd find them politely waving as they passed at each other by with their push mowers, tending to their neatly manicured tables, charts, and graphs. It just made sense that the grounds would look that much more complete if they removed a bit of fence between them.
Getting Started with AdSense Manager 3.x | mutube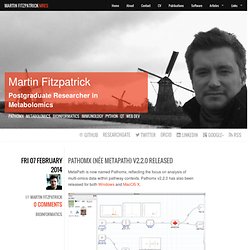 It's been a while since I've posted an update on MetaPath development, which is finally forming into a solid package ready for publication. The latest version is available here on Github, with binary packages to follow in the near future. It's quite a transformation from earlier versions, so I thougth I'd take some time to walk through the new features and ideas, with a few notes on implementation. With the first release of the software, we had a nice package in place offering pathway exploration, some limited pathway analysis and visualisation of experimental data on those pathways.
Spiral Web Consulting Plugins
Plugins can extend WordPress to do almost anything you can imagine. In the directory you can find, download, rate, and comment on all the best plugins the WordPress community has to offer. bbPress Download bbPress is forum software, made the WordPress way