Plugin
WordPress SEO Plugin - Search Engine Optimization Plugin. Privacy Policy Generator - Sample Privacy Policy Template.
Widget « Tags « Extend › Plugins. Feedweb Expose your blog to a brand new audience.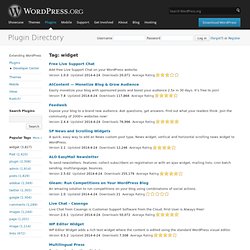 Ask questions, get answers. Burning Questions. Getting Started with AdSense Manager 3.x | mutube. Spiral Web Consulting Plugins. WordPress Plugins. Plugins can extend WordPress to do almost anything you can imagine.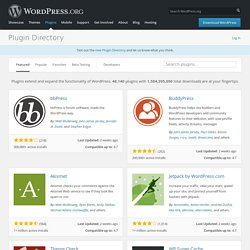 In the directory you can find, download, rate, and comment on all the best plugins the WordPress community has to offer. WP Super Cache Download A very fast caching engine for WordPress that produces static html files.
---