Crime watch 海外安全情報
「いつでもどこでも大使館(総領事館)」
Wijaya Watch / About Wijaya Watch
About Welley Corporation Watch What Is Welley Corporation Watch Welley Corporation Watch is a web site I've created to document my experiences with direct marketing scammers, Welley Corporation Sdn.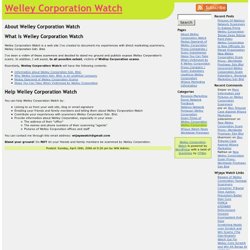 Online Consumer Community Portal
外務省 海外安全ホームページ
在外公館がまとめた安全の手引きです。海外の在留邦人が、事件や事故に巻き込まれないために留意すべき事項の他、(必要に応じて)戦争、暴動等の緊急事態への備えと緊急時の対処方法が記載されています。 在外公館別マニュアル集マレーシアは全3ページあります。
Malaysia Crime Watch - powered by FeedBurner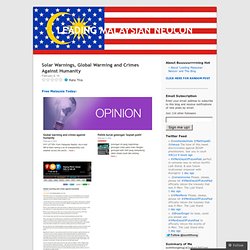 BUUUUURRRRNING HOT
In the vein of earlier posts Civilization 5 Best Stories, Share Your Skyrim Best Moments, Funny, Cool and Other Left 4 Dead 2 Stories, Plants vs Zombies Survival: Endless – Scott's Setup, The Most Embarassing Ways to Die in Alien Swarm, andGratuitous Space Battles Quick Tips. Four Meteors The Radiant team were making an obvious push to take down our third tower on top. Playing as Warlock, I had already gotten quite a bit of success with my ultimate Chaotic Offering which was now at Level 3 – and with both Aghanim's Sceptre and Refresher Orb thanks to the accumulate gold I'd earned! With my freshly purchased Shadow Amulet (activate to become invisible as long as you don't move or act), I moved to a little bit below the tower and went invisible to await the coming assault.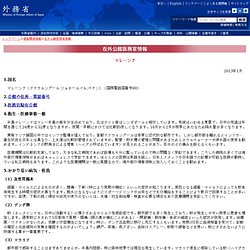 外務省情報
2013年1月 1.国名 マレーシア(クアラルンプール,ジョホールバル,ペナン)(国際電話国番号60) 2.公館の住所・電話番号
Ministry of Health: Home