Contre l'iPad
9 Reasons NOT To Buy An iPad (PHOTOS)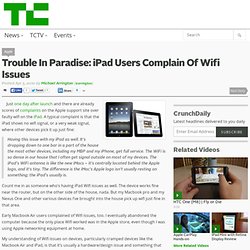 Trouble In Paradise: iPad Users Complain Of Wifi Issues
Just one day after launch and there are already scores of complaints on the Apple support site over faulty wifi on the iPad.
Robert Love: Why the iPad and iPhone don't Support Multitasking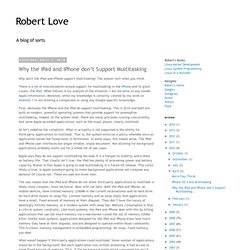 Why don't the iPad and iPhone support multitasking?
"L'iPad est programmé pour être rapidement obsolète" - Eco(lo) -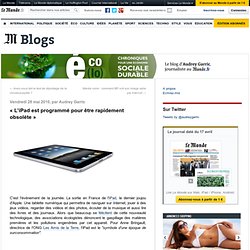 C'est l'événement de la journée.