Conférence leWeb
Photo : yfrog.com/gy4rb0j - Shared by LaetitiaAttali
Photo : yfrog.com/h237701234j - Shared by LaetitiaAttali
Pour suivre #leWeb, le pearltrees "What's happening at LeWeb?"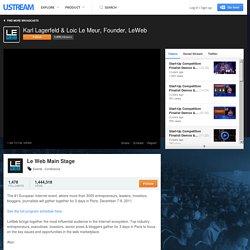 Ustream © Search Log in / Sign up With Facebook (faster) Log in or sign up with Facebook See what your friends like and watch, get awesome recommendations Instant login, no passwords or
Photo : yfrog.com/h4kzpj - Shared by benjaminferran
Share photos on Twitter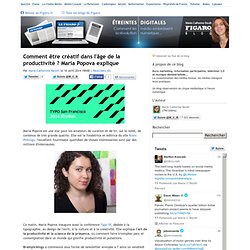 C'est bien la preuve que le design est de plus en plus important pour les technologistes de tout poil. Pour ce deuxième jour de Launch festival à San Francisco, la conférence de start-ups ouvre sa scène à Yves Béhar, designer de légende, fondateur de fuseproject, créateur de la Jambox - entre autres. Extraits de son fireside chat avec Jason Calacanis... Sur la technologie.
Photo : yfrog.com/h029038402j - Shared by iivychaang
LeWeb - Presdo Match