Conférence leWeb
Photo : yfrog.com/gy4rb0j - Shared by LaetitiaAttali
Photo : yfrog.com/h237701234j - Shared by LaetitiaAttali
Pour suivre #leWeb, le pearltrees "What's happening at LeWeb?"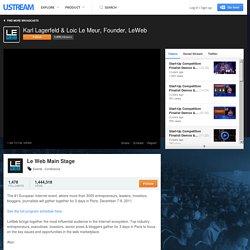 The #1 European Internet event, where more than 3000 entrepreneurs, leaders, investors, bloggers, journalists will gather together for 3 days in Paris, December 7-9, 2011. See the full program schedule here.
Photo : yfrog.com/h4kzpj - Shared by benjaminferran
Share photos on Twitter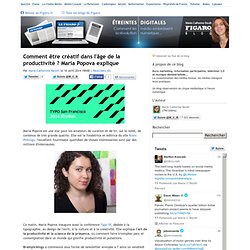 Etaient réunis : Evan Hansen, éditeur chez Medium, plateforme de blog nouvelle génération créée par les entrepreneurs qui ont commis Blogger et Twitter ; Justine Sharrock, responsable éditoriale sur la côte Ouest de Buzzfeed, l'as de diffusion d'infos sur Facebook ; et enfin Matt Galligan, cofondateur et CEO de Circa, la première application de news totalement centrée sur le mobile.
Photo : yfrog.com/h029038402j - Shared by iivychaang
LeWeb - Presdo Match