Desserts
My FAVORITE Chocolate Chip Cookie. I have experimented with countless recipes searching for that perfect chocolate chip cookie.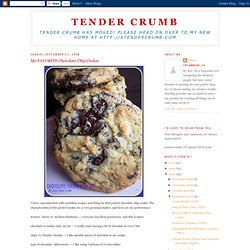 The characteristics of the perfect cookie are a very personal matter, and here are my preferences: texture: chewy w. medium thickness --- everyone has their preference, and this is mine! Chocolate to cookie ratio: 50/50 --- I really enjoy having a lot of chocolate in every bite chips vs. chunks: chunks --- I like sizeable pieces of chocolate in my cookie. type of chocolate: bittersweet --- I like using Valrhona 61% extra bitter. Chocolate Chip Cookie Dough Truffles. Oh.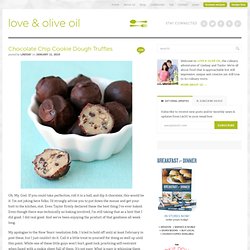 My. God. If you could take perfection, roll it in a ball, and dip it chocolate, this would be it. I'm not joking here folks. Frozen Banana Bites. Planning to try this recipe?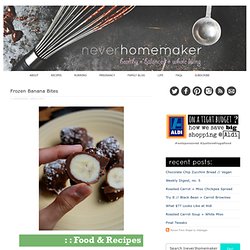 Be sure to check out the new Banana Bites FAQs post answering some of the most frequently asked questions for the best results and fun variations! I'm the kind of person who cannot go through even one day without consuming at least two servings of chocolate. OK.
---