Utile
Apprendre les langues
Official Homepage. Les Classiques des sciences sociales: Joseph Schumpeter, Théorie de l'évolution économique. Recherche sur le profit, le crédit, l'intérêt et le cycle de la conjoncture. (1911) Le Défenseur des Droits. Observatoire des inégalités. 10 juin 2011 - Alors que la Haute autorité de lutte contre les discriminations et pour l'égalité (Halde) disparaît, l'Observatoire des inégalités dresse un bilan de ses six années d'existence.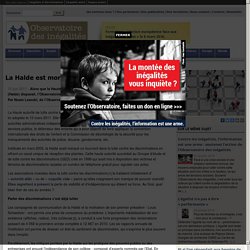 Par Noam Leandri, de l'Observatoire des inégalités. La Haute autorité de lutte contre les discriminations et pour l'égalité (Halde) a été supprimée par une loi adoptée le 15 mars 2011. Elle fusionne au sein d'un Défenseur des droits avec trois autres autorités administratives indépendantes, le médiateur de la République pour les litiges avec les services publics, le défenseur des enfants qui a pour objectif de faire appliquer la convention internationale des droits de l'enfant et la Commission de déontologie de la sécurité pour les manquements des autorités de police, douane, gendarmerie, etc. Instituée en mars 2005, la Halde avait marqué un tournant dans la lutte contre les discriminations en offrant un canal unique de réception des plaintes.
Comptabilité & Finances
Ressources photos. Five data recovery apps that could make you a hero. When you get a panicked call from someone whose hard disk has crashed (with precious files that weren't backed up), one of these apps might save the day.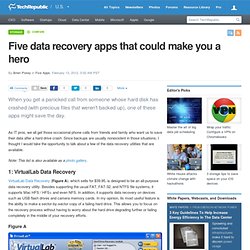 As IT pros, we all get those occasional phone calls from friends and family who want us to save their data after a hard drive crash. Since backups are usually nonexistent in those situations, I thought I would take the opportunity to talk about a few of the data recovery utilities that are available. Note: This list is also available as a photo gallery. 1: VirtualLab Data Recovery.
Bsoco - Software comparison. Découvrir la recherche en informatique - Accueil. eNq9V9tS2zAQfe9XePyOnRuBdhyYNoU2MzBNgUz7llHsdaJUSGYl59Kv79oJxWbiAk7UN9uS9+yudvccBeere+EsADVXsuc2vYbrgAxVxOW0547uLo9O3fMz510wZwtW3Nf1GuPOseuEgmndc7NlbwJMau/n9dVnIAuALv3oBGoyh9CUNqaGC+8r07NrluSbnGCheOTcg5mpqOcmqdl8dgJtkFw5SxQaJvrMwFThOvC3n0t75kxwpcfHzdZJaUPgZ8ZfBcP1D4W/dMJCGKJa8Aii3VgxExrqosTLaMjMbCBjtdu6XwjFZ2GYAhd1wZaPAVUkbdypn6yRBrxicmo3V30lDaxMlrLdAPUDGOZlZdH9NMuQCpmoSH+M49FtXeMID7eACwH/yI0fcZ0ItvbmOtkD53sKuL7NX3fj8Kh3gP6bMA0jFLshZsYk+oPvcyoH1IaHoD1OPeTvEZe12kLQKkUaI5WW5+G9PmSj0+ziMlJLbaGMqVMYMloHpJFtsV/CFBGk+Q+DflhiFIshcT2Ql0h19i2OedUYNpjWBkgKR/PM+qu4txqh2N5ly7TCENm6ZFoQFXibIeE6AuTUzEgq/LW1haEihVXPbTx9f/Fg8z1PCcnfcvhH/wtrgb8JugaboW0m6KtUmqqqrs8DXPfNalvJHLTFINicrW7gYVBh+yMtkyvmqHHUbL8/bXZa7Va3fdraU2Hk/Gm1Q28K09oq0KcNwdlWHKyKpmOsPWXyebnbajjudLvtbu2hX6zeQ9PwQ3amd0g3E0EYFRn3WZII7i9hQg/EykTNJ81DknOSTp4hy1QI/82H+2ZtdGiVQQmlAZCCNqObgT3JSbK/WnLWSh1ZfNFxC8mquOjVCoFESzoRPGSGLuE2RZgtUbxZ2W3zy8XdHvz35LHV8d0vy1OLWNse2t7vDi8aqR1evjtm/bAfd28Vj8VE/VayQlNvmmUP2X7xdncL6jPwM1FMD38A3hkvfA==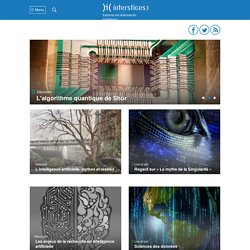 Open Port Check Tool. Santé et bien être avec Doctissimo. Répertoire Pages Persos Free. Index of /
Dictionnaires
---