Drinks
Avocado Smoothie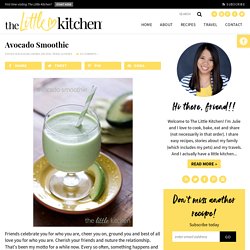 Avocado Smoothie Friends celebrate you for who you are, cheer you on, ground you and best of all love you for who you are. Cherish your friends and nuture the relationship. That's been my motto for a while now. Every so often, something happens and it shakes my confidence, my friends are there for me. I'm very fortunate to have made some great blogging friends.
Cocktails - Drink Recipes, Vodka, and Cocktail Recipes - Esquire - StumbleUpon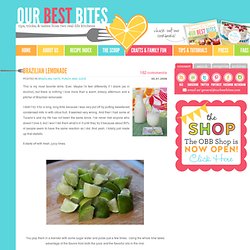 This is my most favorite drink.
Brazilian Lemonade | Our Best Bites - StumbleUpon