Random Interesting Stuff
Salt Lick Words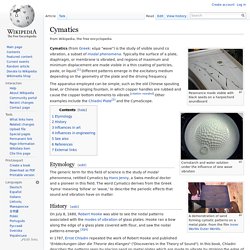 Resonance made visible with black seeds on a harpsichord soundboard Cornstarch and water solution under the influence of sine wave vibration Cymatics (from Greek : κῦμα "wave") is the study of visible sound and vibration, a subset of modal phenomena .
Holographic Buddha Network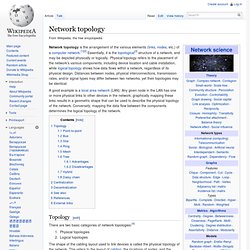 Network topology is the arrangement of the various elements ( links , nodes , etc.) of a computer [ 1 ] [ 2 ] or biological network . [ 3 ] Essentially, it is the topological [ 4 ] structure of a network, and may be depicted physically or logically.