Food & Wine
Start Your Day the Mongolian Way. 100 Famous Restaurant Recipes You Can Replicate at Home | Eating out is becoming a more and more popular phenomenon.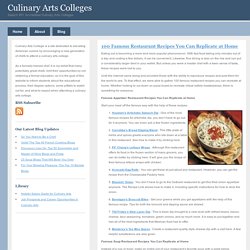 With fast food taking only minutes out of a day and costing a few dollars, it can be convenient. Likewise, fine dining is also on the rise and can put a considerably larger dent in your wallet. Find. Eat. Drink.: Find, Eat, and Drink Like a Chef in Barcelona. Carving on the Behance Network. Disparity by Christopher Boffoli: miniature scenes created using food and... Seattle-based artist Christopher Boffoli's "Disparity" series aims to highlight America's culture of over-consumption, using hand painted railway model figurines glued into place onto real food.
"I chose food as a backdrop because it is a constant," said Christopher. "People see a striking image of food and are immediately drawn in because it is something familiar. The Modern Gentleman-Cooking and Entertaining With Sean Kanan. I had the most delicious conversation with daytime's baddest bad boy, the one and only, The Modern Gentleman: Sean Kanan ( aka Deacon Sharpe of The Young and The Restless/ Bold and the Beautiful ) author, actor producer and self taught gourmet chef.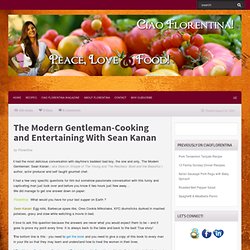 I had a few very specific questions for him but somehow passionate conversation with this funny and captivating man just took over and before you know it two hours just flew away… We did manage to get one answer down on paper: Florentina: What would you have for your last supper on Earth ? Sean Kanan: Egg rolls, Barbecue spare ribs, Oreo Cookie Milkshake, KFC drumsticks dunked in mashed potatoes, gravy and slaw while watching a movie in bed. The Shorty Awards - Honoring the best of Twitter and social media. Blood Orange, Cranberry & Ricotta Muffins. Photo credit: mihamatei.com " Do you know the land where lemons bloom and grow, where amidst the dark foliage the golden oranges glow ?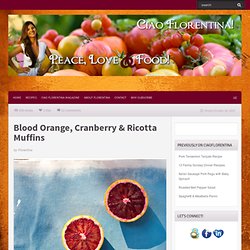 " -Goethe Blood oranges, with their beautiful crimson colored flesh are a mutation of sweet orange and they constitute more than three-quarters of Sicily's orange production. They are a winter fruit native to Sicily and are now grown in California and Texas as well. They get their distinctive beautiful color from Anthocyanin, a pigment usually found in red fruits and flowers. Blood Orange Cranberry Sauce Recipe. By Florentina As little kids walking to the fields with our grandpa, we would pass by dozens of cranberry bushes on the side of the road.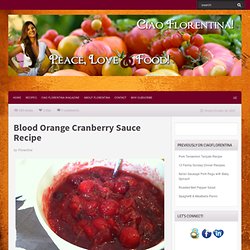 We always stuffed our pockets with them and have cranberry fights along the way. An error has occurred... The Ghetto Gourmet. Wild Striped Bass, 3 Varieties of Nichols Farm's String Beans, E. Cooking. Grapes at the Von jakob vineyard in southern Illinois | TweetPho. Love is funny: Awesomely BAD engagement photos. Every couple has their unique quirks that make them "perfect together" and all of these happens to come out, when they decide to POSE together.
There's something about showing love through a camera lense that makes love oh so hysterical. Check it out..... When has one EVER fallen asleep half way in the Ocean??? EEE! Valerie Bolon - Personal Chef | Culinary Speakeasy. Culinary Speakeasy : The concept In the spirit of bringing people together to enjoy great food in a very unique dining experience, Valerie Bolon of Top Chef Season 4 fame, is introducing Chicago to her newest endeavor, the underground dining scene.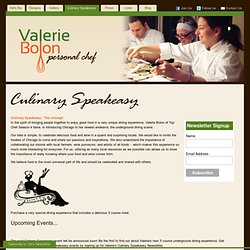 Our idea is simple, to celebrate delicious food and wine in a quaint and surprising locale. We would like to invite the foodies of Chicago to come and share our passions and inspirations. We also understand the importance of collaborating our visions with local farmers, wine purveyors, and artists of all kinds - which makes this experience so much more interesting for everyone. For us, utilizing as many local resources as we possible can allows us to show the importance of really knowing where your food and wine comes from.
Program on Negotiation at Harvard Law School»PostArchive » Telli. InShare0 Adapted from "How to Say What Matters Most," by Susan Hackley (managing director, Program on Negotiation), first published in the Negotiation newsletter.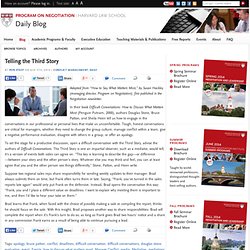 In their book Difficult Conversations: How to Discuss What Matters Most (Penguin Putnam, 2000), authors Douglas Stone, Bruce Patton, and Sheila Heen tell us how to engage in the conversations in our professional or personal lives that make us uncomfortable. Tough, honest conversations are critical for managers, whether they need to change the group culture, manage conflict within a team, give a negative performance evaluation, disagree with others in a group, or offer an apology. To set the stage for a productive discussion, open a difficult conversation with the Third Story, advise the authors of Difficult Conversations.
The Third Story is one an impartial observer, such as a mediator, would tell; it's a version of events both sides can agree on. Posada Tepozteco dinner: Bill is grilling baby lamb. College Grads Lack Skills for Workplace? Reprinted with permission of FayObserver.com Grueling end-of-course tests, stressful finals and pomp and circumstance are over for this year's 3 million high school graduates across the country.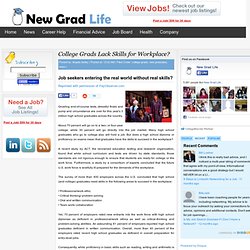 About 70 percent will go on to a two- or four-year college, while 30 percent will go directly into the job market. NBA Free Agents: Source: Chris Bosh to join Dwyane Wade with Mia. Untitled. Would-Be Associates at Some East Coast Firms Face Longer Deferra. Law Firms Posted Jul 7, 2010 7:43 AM CDT By Debra Cassens Weiss There's more bad news for some law grads and students who want to work for some East Coast law firms.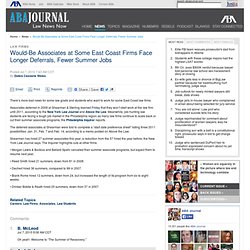 Associates deferred in 2009 at Shearman & Sterling learned Friday that they won't start work at the law firm until 2011, according to the New York Law Journal and Above the Law. Meanwhile, job-hunting law students are facing a tough job market in the Philadelphia region as many law firms continue to scale back or cut their summer associate programs, the Philadelphia Inquirer reports. Sunday Morning Soliloquy: Darren....By Popular Demand.
After I wrote my blog entry LUXEMBOURG a few weeks ago, I received an outcry from my public. "What happened to Darren? " was the question on every one's mind. Today, I will give you the Darren story. Believe it or not. As I mentioned, Darren was my secret admirer that became my boyfriend years after he first set eyes on me. How to Discuss the Oil Spill With Your Kids. Twin Lakes Mobile Home Park. The Blend of Barista and Sommelier: Starbucks Enters the Wine Biz | Drink Nectar. The Blend of Barista and Sommelier: Starbucks Enters the Wine Biz On June 25, Starbucks CEO Howard Schultz announced that it will use a testing ground store dubbed "Olive Way" to experiment with several new concepts. With rampant growth halted, Starbucks is looking for ways to draw customers back to the store.
One of the new concepts is to introduce wine and beer as part of its product offering. Is this a good idea? Untitled.
---