Généralistes
Pôle emploi international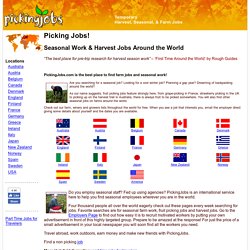 "The best place for pre-trip research for harvest season work" – 'First Time Around the World' by Rough Guides PickingJobs.com is the best place to find farm jobs and seasonal work! Are you searching for a seasonal job? Looking for a cool winter job?
Telescope Pictures is looking for dynamic and hardworking college students to work as Beach Photographers in Ocean City, MD. Great pay and work environment - No photography experience required! Camp Takajo in Naples, ME has over 100 counselor positions - with staff earning salary, travel allowance, room and board.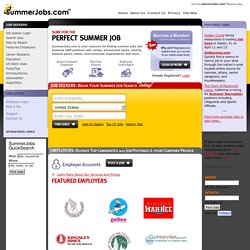 job-eu.com Buy this domain The domain job-eu.com may be for sale by its owner! Popular Categories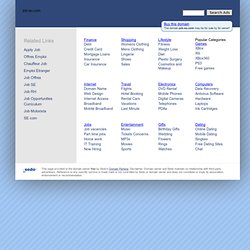 job-eu
Expatriation, Recrutement international, emploi, travailler a letranger, offres d'emploi a l'etranger,
eurosummerjobs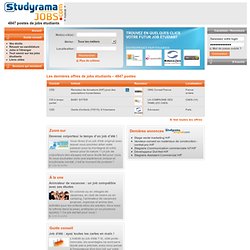 4847 postes de jobs étudiants Candidats / Recruteurs Échec de l'identification !Retour
Job à l'étranger ! Stage à l'étranger ! Le Club TELI est une association Loi 1901 sans but lucratif d'aide à la mobilité internationale créée il y a plus de 20 ans. Elle compte plus de 4 300 adhérents en France et dans 65 pays.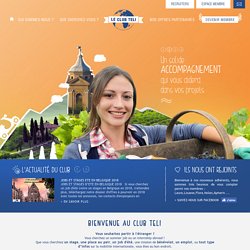 Campings met stacaravan of tent. Kamperen - Vacansoleil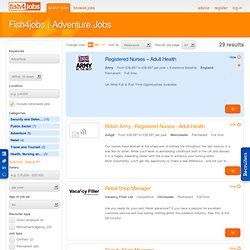 Recruiter Vacancy Filler Ltd Salary Competitive Location