Ocio
Seto no Hayanome Online | Todos los capitulos de Seto no Hayanome | Seto no Hayanome Anime Online
Traducción, Lingüística & Recursos Literarios (Übersetzungen & linguistische Ressourcen)
Efímeras Epifanías en un Viaje sin Retorno
Name Themes
Hydrophobia
Orisinal Store
Y8 Pushy Porkers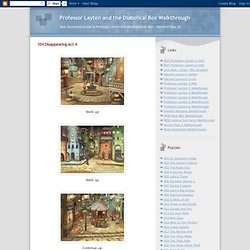 104 Disappearing Act 4
Walk up Continue up Walk left Talk to Olson (must have solved the Beluga's Search mystery) 104 Disappearing Act 4 Hint 1
Sigh. I look at this.. and weep. This looks amazing. I guess I'll just wait for it to come to Gamestop, where I can preorder it and get an Okamiden sticker set or something of the sort.
Okami's DS Sibling Goes Overboard With Its Collector's Edition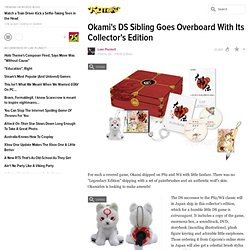 Aliyah Atención Psicológica
The World Atlas of Language Structures Online
Radio Mente Abierta
Radio Mente Abierta
.::: Universal Stereo :::.
Kali: Wish List
Hoochymail.com - personalized erotic fiction
The Pied Piper of Hutzovina
El Universal Currency Converter ® de XE.com
XE Trade XE Trade ofrece cotizaciones en línea sencillas y transparentes, tipos de cambio competitivos y opciones de transferencias de dinero internacionales sin cargo. Además, nuestro servicio funciona a la perfección con su banco actual. Nuestras funciones avanzadas le permiten configurar alertas de tipos de cambio por correo electrónico, transferir dinero desde su teléfono móvil, establecer una oferta con su tipo de cambio preferido para que no tenga que monitorear el mercado, o establecer un tipo de cambio a futuro para disminuir la incertidumbre de la volatilidad del mercado.
Krasivaya Kali | Scribd
Becas - Ayudas desde Canadá - Estudiar y Emigrar
ENAH - a set on Flickr
Ciudad Universitaria UNAM - a set on Flickr
Recuerdito de la Ciudad de México
Rockbeth's Gallery
kikagomaronline
HipXik
4.º Comercial de 31 minutos y Claro Se nos han pasado varias noticias por andar en otros asuntos, pero igual. Por mientras, el 4.º comercial de Claro hecho por los monos de 31 minutos. La canción que ocupan es "In The Navy" de Village People, pero con otra letra. Actualización: 5.º comercial: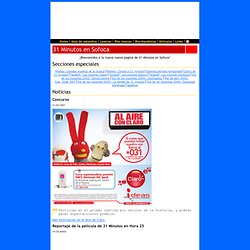 31 minutos en Sofoca
Entrevista con 31 Minutos | Dixo
GATILANDIA