Games
Knoword is a quick thinking game that helps boost vocabulary, spelling, speed of thought, as well as increasing analytical, observational and typing skills. When you begin, you will be greeted with a single letter. Underneath will be a dictionary definition to a word, which will begin with the letter in the box.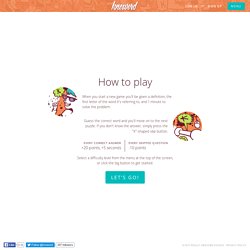 First-Person Tetris
Play Dog Fight 2 on Bored.com
Play Earn to Die on Bored.com
Description: The Dolphin Cup of the ocean is back. Guide your dolphin through the waters, earn powerups, recruit friendly fish and perform stunts for points! Rate this game!
Play Dolphin Olympics 2 on Bored.com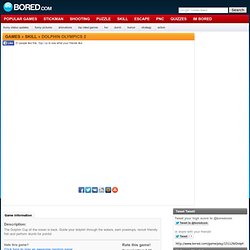 Play Elecopter on Bored.com
Play Rocket Toilet on Bored.com
Strollin